Nurses, aide plead not guilty in death of 89-year-old WWII vet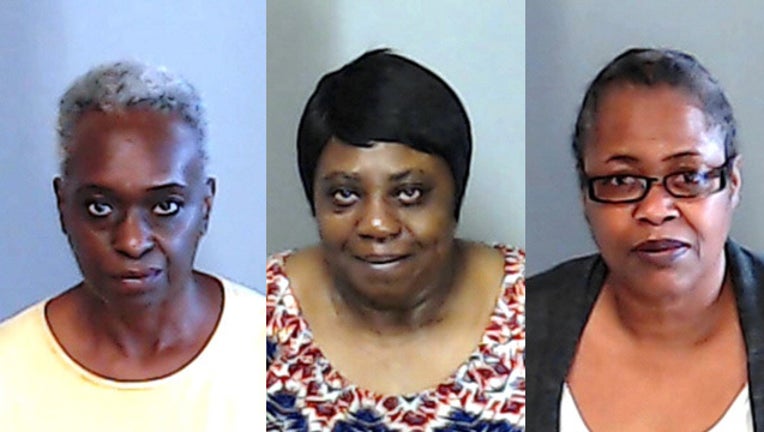 DEKALB COUNTY, Ga. - Three former nursing home employees have pleaded not guilty to felony murder charges.
Loyce Agyeman, Mable Turman, and Wanda Nuckles appeared before a DeKalb County judge Wednesday morning.
Police: Two nurses, aide arrested in death of 89-year-old
Authorities have charged the women with the 2014 death of World War II veteran James Dempsey.
Dempsey died while he was a resident at Northeast Atlanta Rehabilitation Center in Brookhaven.
Deputies say surveillance video from the center shows Dempsey's calls for help going unanswered before he became unresponsive.