News outlets and teacher's family oppose gag in 2005 murder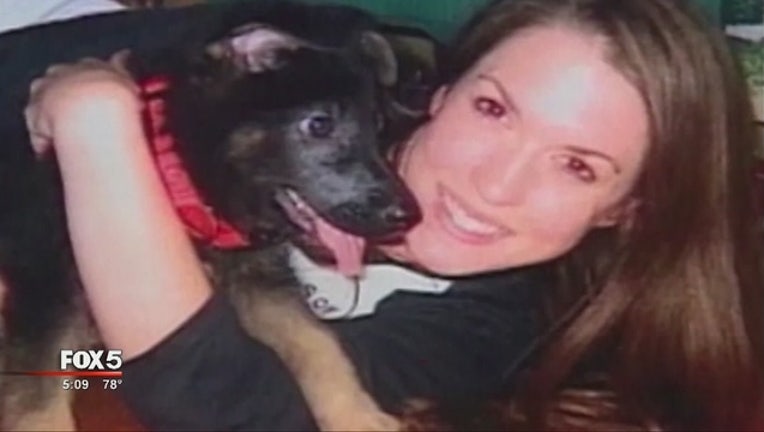 article
TIFTON, Ga. (AP) - News organizations are challenging a judge's gag order in a case involving the slaying of a south Georgia high school teacher who vanished nearly 12 years ago.
Three separate groups of newspapers and television stations have filed motions before Superior Court Judge Melanie B. Cross to lift the order.
Ryan Alexander Duke, 33, was charged with murder Feb. 23 in the slaying of Tara Grinstead, an Irwin County High School teacher who disappeared in 2005.
A second man, 32-year-old Bo Dukes, was arrested Friday in Ben Hill County. Arrest warrants showed Dukes was charged with concealing a body, evidence tampering and hindering the apprehension of a criminal in connection with the disappearance of Tara Grinstead. But police agencies said they couldn't talk, citing the gag order.
Grinstead's body hasn't been found, but authorities have been searching for the body in a pecan orchard owned by Dukes' uncle in Ben Hill County.
The Telegraph of Macon (http://bit.ly/2ngaCe1) reports that Cross barred prosecutors, defense lawyers, police and even family members from commenting on the case.
Lawyer Lee Bennett Jr., Grinstead's cousin, says the teacher's family also opposes the gag order. Bennett says Anita Gattis, Grinstead's sister, wants to be able speak publicly.
"She feels she should have her first amendment right of free speech and be able to express her viewpoint and make statements about it," Bennett said.
On Monday, Georgia Press Association attorney David Hudson filed a motion on behalf of the Telegraph, Valdosta Daily News, the Tifton Gazette and the Moultrie Observer. The motion states that the gag order is unnecessary and too broad, and asks Cross to lift it.
The Atlanta Journal Constitution and Atlanta's WSB-TV have separately filed similar motions, and WXIA-TV in Atlanta and WMAZ-TV in Macon jointly filed a similar motion.
Hudson said even in cases with keen media interest gag orders are rare and those that are issued are usually overturned. He said courts have determined that as long as prosecutors and law enforcement follow professional guidelines, pre-trial publicity does not impact a defendant's ability to get a fair trial.
"There are many mechanisms available for a judge to ensure a fair trial without curbing information available to the public," Hudson said.
___
Information from: The Macon Telegraph, http://www.macontelegraph.com