New drug might help with diabetes-related blindness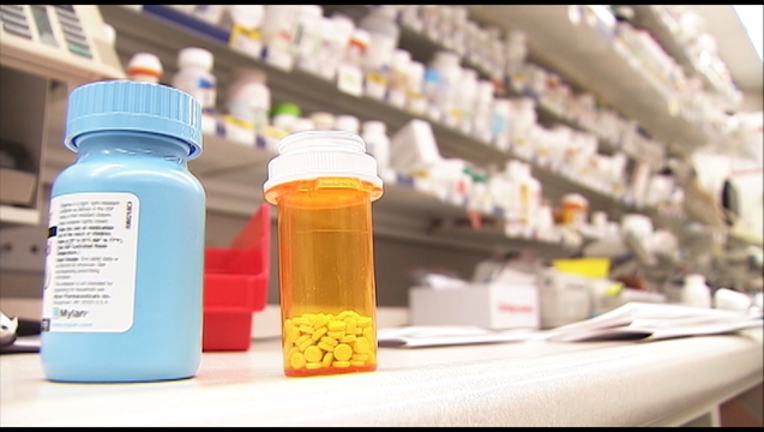 article
AUGUSTA, Ga. (AP) -- Otis Lowe Jr., prides himself for calling it like he sees it and is upfront with Dr. Julian Nussbaum during a visit Dec. 27 to the Eye Care Center at AU Medical Center.
"I don't want to sound alarmist," the 74 year-old from Clearwater, S.C., begins, "but I think my eyes might last longer than I do."
"Well, that's my job," Nussbaum said, chuckling.
After battling diabetes for nearly 40 years, Lowe has developed diabetic retinopathy, a consequence of uncontrolled diabetes that can damage small blood vessels in the eye and is the leading cause of blindness among working-age adults. A researcher across campus from the clinic is looking at a different way of potentially blocking the inflammation that can lead to that damage through a potential new drug.
Dr. Shruti Sharma of the Center for Biotechnology and Genomic Medicine has a $1.5 million grant from the National Eye Institute to look at basic research into blocking inflammation among epithelial cells in light-sensing retina in the eye, Sharma is looking at a well-known agent in inflammation called interleukin-6 that can affect those cells even though they lack the receptor normally needed for such interaction, an effect called trans-signaling. While that effect had been known for a while "it is not something that researchers had focused on in the past," she said.
Sharma is looking at an experimental drug that in her early work seems to have blocked that type of action in those cells, using it both in the lab in human cells "in the same kind of environment that is there in the eye" and in a mouse model of diabetes. The hope is to prevent the "barrier disruption" to the cells that can cause them to become leaky and create inflammation, an early hallmark of the disease.
The mouse model allows Sharma to test the compound in both late and early stages of the disease to see if it she can "prevent diabetic retinopathy from happening," she said. Separately, the compound is being tested in human clinical trials in rheumatoid arthritis, which is also promising, Sharma said.
"I'm more excited because I am re-purposing this drug," she said. "I am not trying to develop a new drug."
But that potential is why Augusta University has translational programs to try and bring those promising research ideas to the clinic, said Nussbaum, chair of the Department of Ophthalmology. And it is a big problem to address - there are at least 4.2 million people with diabetic retinopathy in the U.S., according to the American Diabetes Association. Diabetes affected 9.1 percent of people in the U.S. in 2014 and it is even higher in the Augusta area, with 13.5 percent affected in Richmond County and some surrounding counties above 17 percent.
"We're in a diabetes belt," Nussbaum said.
The emphasis on prevention of diabetic eye disease starts with regular care of the disease, he said.
"Primary care docs now are more keyed into the fact their patients who have diabetes have to have an annual eye screening," Nussbaum said. "The longer you have diabetes, the greater the likelihood you are going to develop damage."
Because the early stages of the disease don't have symptoms, most patients don't know there is a problem until vision is affected.
"The problem is it can be a sudden change in vision but it is a disease that has been going on for so long," Nussbaum said.
In Lowe's case, it is a small membrane that formed on the surface of the retina in his left eye that may be causing him to lose some vision. Lowe said he thought he might be developing a cataract.
After looking over his scans, Nussbaum told him that the part of the problem with leaky blood vessels has stabilized from earlier treatments.
"The risk of you going blind has gone from over 80 to less than 10 percent," Nussbaum said. "You are doing really really well, as far as that is concerned. The issue is this membrane in the left eye, which has reduced your vision."
The option would be surgery to remove it, but Lowe said he is doing well enough to avoid it. Nussbaum urged him to get his diabetes under control but Lowe doesn't sound optimistic. In fact, he says, he is surprised to have lived as long as he has so far.
"In my family, on my mother's side, everybody has diabetes," Lowe said. "And everybody dies of diabetes."
___
Information from: The Augusta Chronicle , http://www.augustachronicle.com