McDonald's Starts All-Day Breakfast on Tues. Oct. 6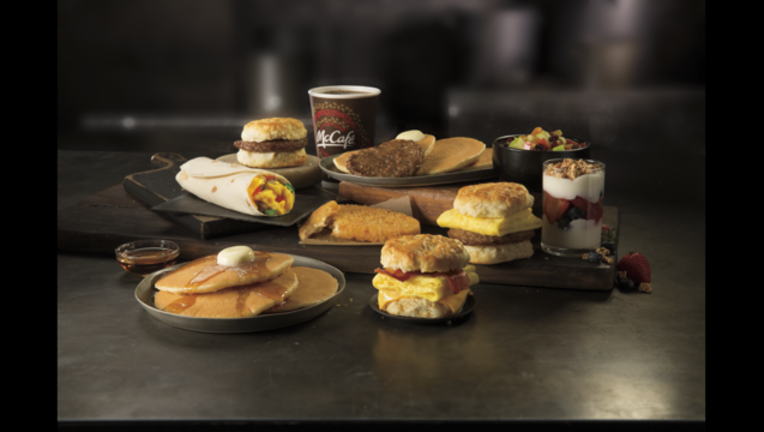 article
If you're the type of person who HATES missing the end of breakfast hours at McDonald's, you're in luck! Starting Tuesday, the fast food chain will offer breakfast items all day long at its more than 14,300 U.S. restaurants.
Items like Egg McMuffins, hotcakes, sausage burritos, fruit 'n yogurt parfaits, hash browns and biscuits will be available anytime, although the exact menu will vary in different markets. The company said core items like the Big Mac, McNuggets and fries will still be available at all of its locations.
McDonald's is also working to improve its food by toasting buns longer and searing burgers to improve taste and it's looking for a way to shake up its image.
McDonald's plans to close about 700 stores this year and will shut down more stores than it opens in the U.S., something it hasn't done since at least 1970 and possibly in its entire corporate history. The company is reorganizing so it can respond more quickly to trends, cutting costs, and has eliminated a few hundred corporate jobs.
Mike Andres, president of McDonald's U.S. acknowledged the company has struggled with an overcomplicated menu, and that restaurants would remove some items to make room for the breakfast offerings throughout the day.
"We're very excited -- we think this could be the next big thing," said president of McDonald's U.S. Mike Andres.
The Associated Press contributed to this article.