Madonna has message, tour details after ICU infection scare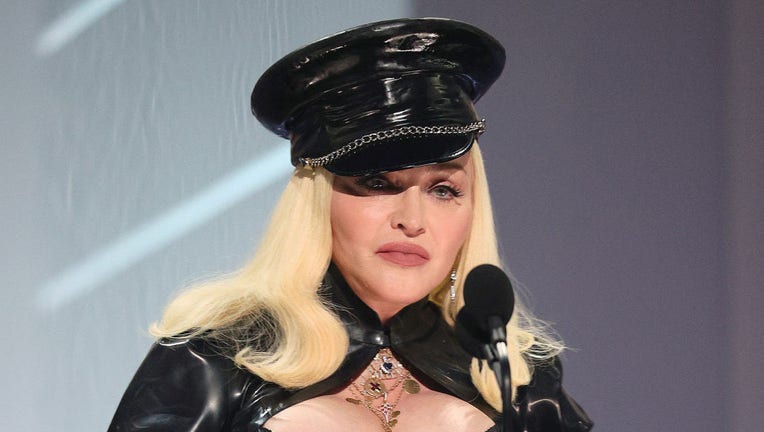 article
Madonna shared a message Monday about her recovery from a serious bacterial infection that put her in the ICU last month. 
The health scare also prompted the pop icon's upcoming Celebrations tour to be postponed, which she also addressed in an Instagram post. 
Madonna thanked everyone for their "positive energy" while she's been recovering, and said she has felt the love. 
Then she shared plans for how her tour will be rescheduled. 
Her career-spanning Celebrations tour was set to kick off in Vancouver on July 15, with the first leg wrapping in Las Vegas on Oct. 7. 
She said that the North American leg will be rescheduled, and she will begin her tour instead with her European dates, which begin Oct. 14 in London. 
She admitted that her tour was one of the first things on her mind while being hospitalized.
"My first thought … was my children," she wrote. "My second thought was that I did not want to disappoint anyone who bought tickets for my tour. I also didn't want to let down the people who worked tirelessly with me over the last few months to create my show. I hate to disappoint anyone."
She said she's focusing now on her health and getting stronger. 
On June 28, her manager shared that she had been rushed to the hospital after developing a serious bacterial infection and had spent several days in the ICU. 
According to Page Six, Madonna had been found unresponsive and was intubated for at least one night in a New York hospital before having the tube removed.
Madonna said Monday that she is on the road to recovery.
"I couldn't be more grateful for your care and support," she shared.
This story was reported from Detroit.