Little girl reaches for Harriet Tubman's hand in heartwarming photo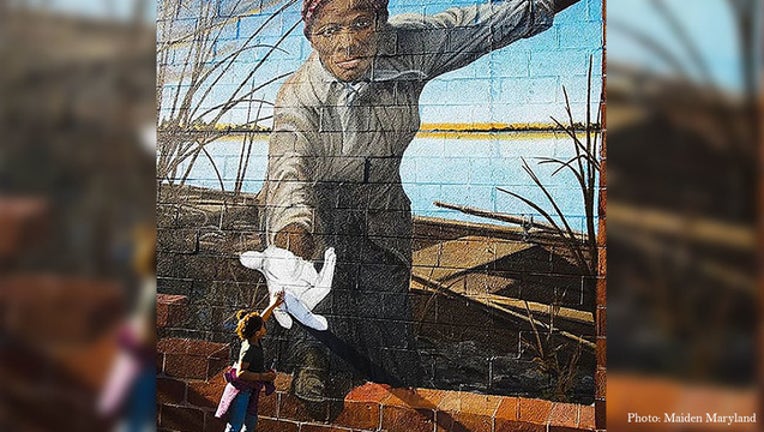 article
CAMBRIDGE, Md. (FOX 5 DC) - This toddler's precious connection with a mural of Harriet Tubman will melt your heart! 
Lovie Hope Duncan was visiting the Harriet Tubman Museum with her grandmother, Tracy Kilgore Lynndee, when she took notice of a nearly finished mural located on the back wall of the building. The mural, created by Maryland artist Michael Rosato, was almost finished, only Tubman's right hand remained unpainted.
Ms. Lynndee told FOX 5 the 3-year-old was initially startled when she saw the mural 'because she wasn't expecting it.' But that feeling lasted a millisecond because shock swiftly turned into admiration. 
"She quickly asked if she could give her a high five." Lynndee said, "She reached out and placed her hand on the hand." 
The heartwarming moment has been shared across various social platforms and little Lovie has been enjoying the social media love. 
In case you're wondering in the mural is complete, it is! 
The Tubman Museum and Educational Center tweeted a photo of the completed mural.