LGBT community braces for impact of new counseling law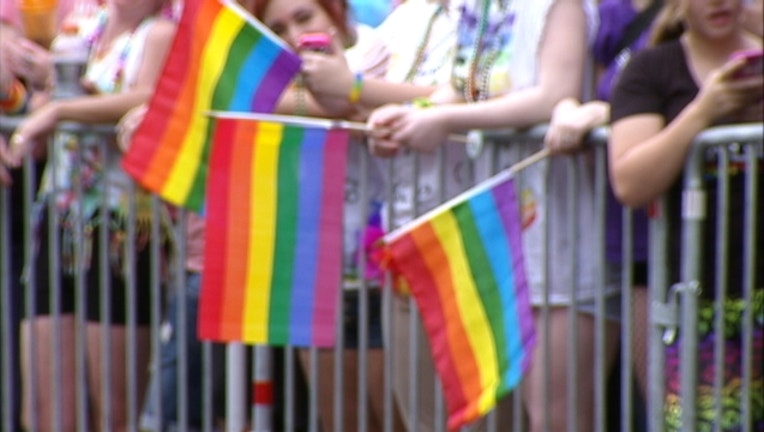 article
NASHVILLE, Tenn. (AP) — Roddy Biggs was 13 and depressed, and had been seeing a therapist for six months before he revealed something he had denied even to himself: He was gay.
It took time because he hadn't fully acknowledged his sexuality, but also because he had to trust the therapist, he said.
"Because I didn't want to be gay myself, so I didn't even open up to myself until then," said Biggs, now a 23-year-old college student in Knoxville, Tennessee. It would have been devastating, he said, if the therapist had turned him away and told him to find another counselor.
"I would have felt defeated, and I would have probably actually killed myself," Biggs said.
While it isn't unusual for a teen like Biggs to need time before trusting a therapist enough to talk about his sexuality, some mental health professionals say, it illustrates the potential minefields ahead as Tennessee implements an unprecedented new law allowing counselors to refuse to treat people based on religious reasons or personal principles.
Beyond the war of words about whether the law discriminates against gay, lesbian and transgender people or protects professionals with deeply-held beliefs, it has sparked conversation about what it means for people seeking help.
The outcome could be messy and tragic, opponents say, because counseling requires people to trust someone enough to reveal intimate personal details.
Others question whether the government can force professionals to counsel people when it conflicts with their deepest moral principles and whether that would be in a patient's best interest.
The law signed by Republican Gov. Bill Haslam last week took effect immediately, sending counselors and advocates scrambling to sort through its implications. So far, it hasn't led to the kind of economic backlash that hit North Carolina in response to a law requiring transgender people to use only the bathroom of the gender on their birth certificates.
Tennessee's law allows counselors to refuse to treat people as long as they refer patients to someone else.
The measure conflicts with the American Counseling Association's code of ethics. The ACA says no other state has passed such a law.
Tennessee's law requires all counselors, no matter their personal beliefs, to treat people who are in immediate danger of hurting themselves or others. But because many such people aren't readily identifiable, some wonder how counselors will know.
The law also raises questions about timing.
The therapeutic relationship takes time to build, said Art Terrazas, ACA's director of government affairs. It's not like going to a medical doctor, where patients can quickly describe a cough or a problem joint.
"When you've gone to a few different sessions, and you're getting help and they finally say, 'OK, I don't think I can help you,' that is going to be devastating," Terrazas said. "And they're going to say, 'Well then nobody can help me.'"
The law's advocates see things from the other side — that of the religious counselor with sincerely held beliefs. They say the government can't force people to turn their backs on their values.
Rules still bar counselors from abandoning or neglecting clients or refusing to see them based solely on sexual orientation or gender identity, said David Fowler, president of the Family Action Council of Tennessee, a faith-based socially conservative organization.
A few lawsuits have been filed nationwide over counselors' refusal to treat gay patients. A graduate student sued after she was expelled from an Eastern Michigan University counseling program because she didn't want to counsel a gay man whom she had never treated before over her religious beliefs. She settled with the university.
A year after the settlement, the ACA updated its code of ethics in 2014, barring counselors from referring clients elsewhere, based on personally-held values. The organization says the ethics code had already banned discrimination.
For Mary Beth and James T. "Dale" Berry, who run the Christian-based Ebenezer Counseling Services center in Knoxville, the ACA's 2014 code of ethics — which Tennessee adopted into law — put their moral beliefs in conflict.
They say Tennessee's new law restores the state to where it was with the ACA's older code of ethics, which they found worked fine.
"We value every person — gay, straight, transsexual, male, female, black, white," Dale Berry said. But both say they cannot affirm the actions of patients who do things contrary to their own moral beliefs. They say they wouldn't give sex therapy to an unmarried heterosexual couple. And they say religious therapists shouldn't be forced to counsel terminally ill people who want to end their lives.
Unless it's a person in a mental-health crisis, both say it doesn't serve a patient if the counselor fakes being aligned with the client's values.
"They can tell when we're conflicted," Dale Berry said. "And it's not good to be conflicted with your client; it sends a mixed message, then the client's confused." The client is better served, he said, by being referred to someone else.
Biggs, who went through his own successful therapy, said a counselor must put the patient first.
"I think it's a counselor's job to be there for people, to comfort people, and if someone is to the point in their life when they need counseling, they need to be accepted, to know that they can tell that counselor anything and the counselor will talk to them, guide them through it," Biggs said. "And if the counselor can't do it, then maybe they're in the wrong profession."