Lawrenceville police searching for teen wanted for sexual assault
LAWRENCEVILLE, Ga. - Lawrenceville police need your help identifying a teenage suspect they say broke into a home and sexually assaulted the woman who lived there.
The Lawrenceville Police Department posted a photo on Facebook of the suspect taken from a security camera.
According to police, the assault happened on May 24 in the area of Northdale Road and Hurricane Shoals Road.
Lawrenceville Police Lt. Jake Parker told FOX 5's Deidra Dukes, "There was an instance where the person came to the house and tried to make entry and that's where the video came from."
Police say the teen broke into the house through a front window back in November and sexually assaulted a teenage girl at the home. 
 "It shows this person is determined to continue to make contact with the victim. Whatever his motivation is we don't know yet, we have to find that out when we question him, but it is alarming.  It seems this person is from the area."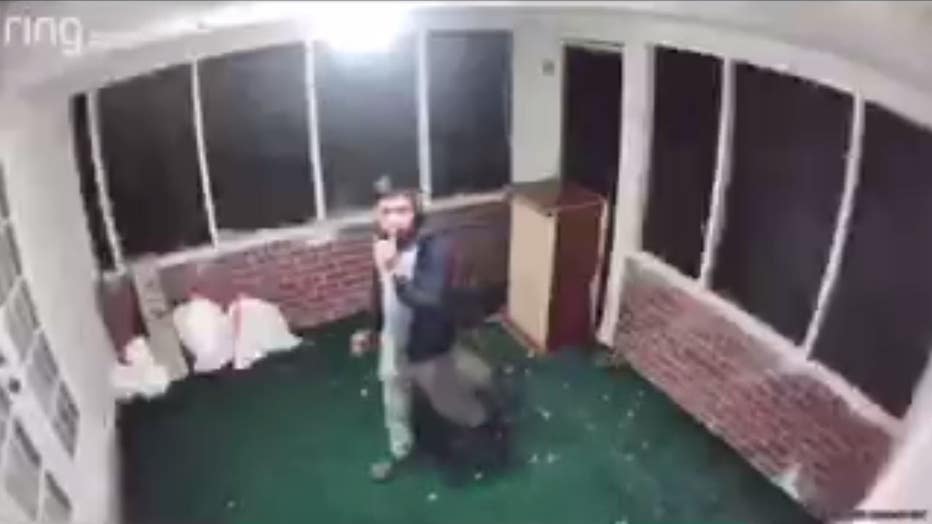 If you can identify this teenaged sexual assault suspect, please call Lawrenceville police. (Lawrenceville Police Department)
The incidents happened at a residence in the area of Northdale Road and Hurricane Shoals Road. The girl's parents set up a surveillance camera at the residence following the November attack.   
While the girl told officers she did not know the assailant's identity, Lt. Parker said police do have reason to believe the suspect is familiar with the victim because of something he told her during the assault. 
"When the suspect and victim had the encounter, he told the victim, 'It's me.' So it's as if the suspect knew her from the area or seen her outside her apartment.  That's what made it seem like there was some level of familiarity between the suspect and the victim."                                             
The suspect is described as a Hispanic male in his mid-teens with short dark hair.  He's about 5'4" -5'8" inches tall, and weighs around 130-150 pounds.   
If you have any information that can identify the teen, please call our Lawrence Police Analyst Hernandez at 770-670-5111.