Lawrenceville PD K9 Hyro dies during surgery, laid to rest after 'impressive career'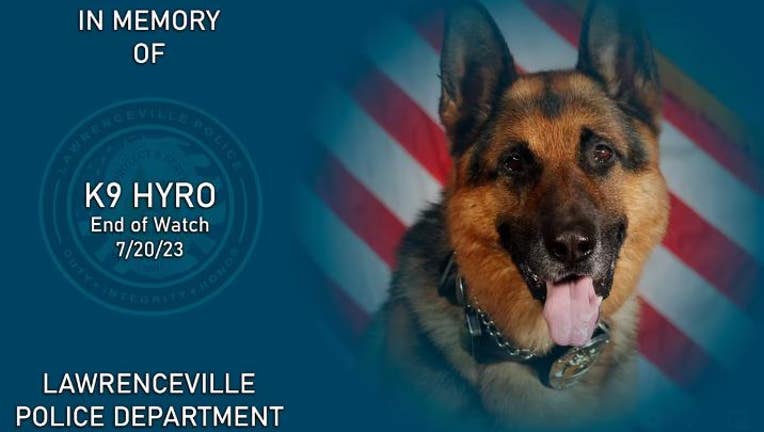 article
LAWRENCEVILLE - The Lawrenceville Police Department has announced the lost of one of its "beloved" K9 officers.
Over the last few days, K9 Hyro began showing signs of an illness, according to the police department.
On Thursday night, he passed away during surgery at UGA Veterinary Hospital in Athens.
On Friday, he was transported to his final resting place at Oakrest Pet Gardens in Bethlehem where he received a farewell from hundreds of local officers from other police departments.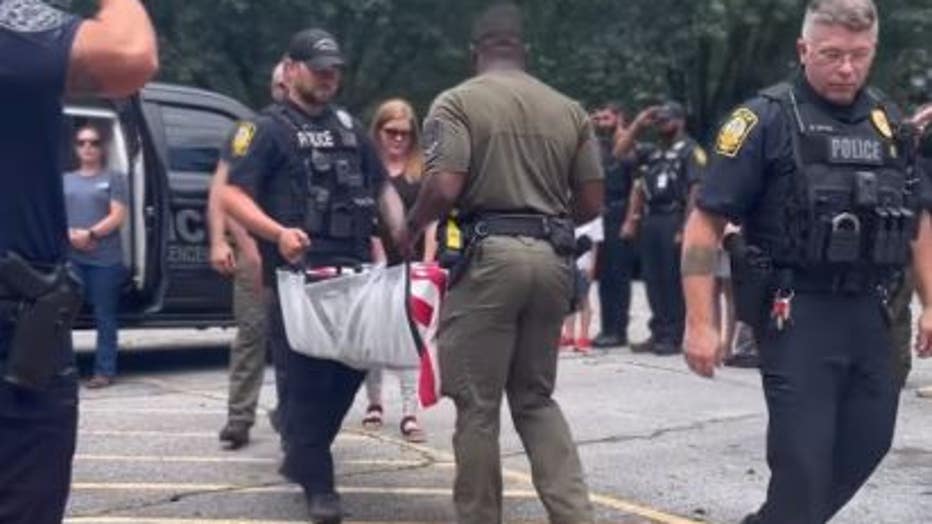 The police department says Hyro was a "very active service K9" with an "impressive career" with LPD.
Hyro was reportedly deployed hundreds of times during his career and was able to assist dozens of local, state and federal agencies.