Kroger's unisex bathroom sign in Athens receives praise on Facebook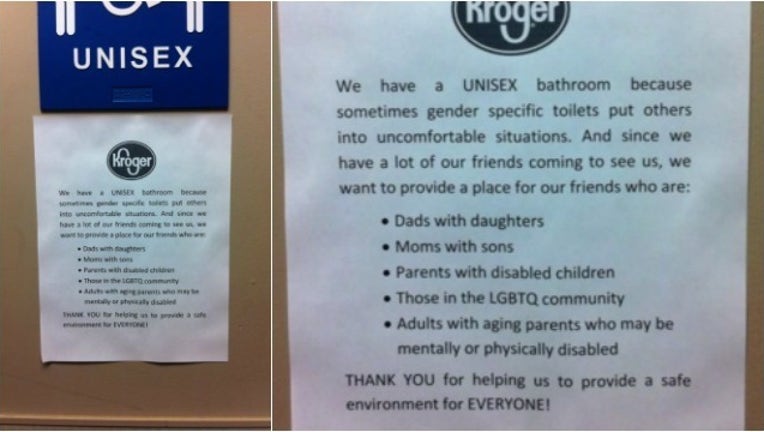 ATHENS, Ga. - (STORYFUL) A unisex bathroom sign seen in a Kroger department store in Athens, Georgia, is receiving praise on Facebook after a customer posted a photo of it. The sign explained why a unisex bathroom was necessary for many of its customers, not only the LGTBQ community but fathers with daughters, mothers with sons and people looking after elderly parents who may be physically or mentally disabled.
The photo was posted on March 26 and has been shared more than 33,000 times. 
APP USERS: View the post here