Kemp campaign: Abrams 'trying to steal' election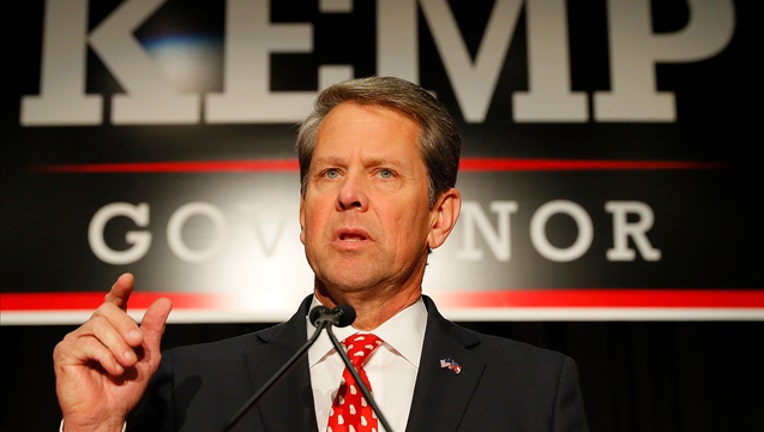 ATLANTA - A spokesman for Republican Brian Kemp has responded to Democrat Stacey Abrams' campaign filing a federal lawsuit, calling her concession "long overdue."
The statement Monday comes after a federal lawsuit filed Sunday by Abrams' campaign asking a judge to delay certification of Georgia's vote by one day to be sure officials count any votes that were wrongly rejected.
RELATED: Abrams campaign files federal lawsuit to make sure votes are counted in Georgia Governor's race
Kemp campaign spokesman Ryan Mahoney said in a statement Monday that Abrams had "moved from desperation to delusion."
"It's incredibly shameful that liberal lawyers are doubling down on lawsuits desperately trying to create more votes for Stacey Abrams," Mahoney said. "They don't want to win this election. They are trying to steal it."
MORE: Kemp: Abrams' refusal to concede 'a disgrace to democracy'
Unofficial returns show Kemp with about 50.3 percent of the vote. Abrams hopes to pick up enough provisional votes and other uncounted ballots to push Kemp's margin below the 50 percent threshold he needs to avoid a runoff.
The Associated Press contributed to this report.