Inaugural planners: Several states represented in parade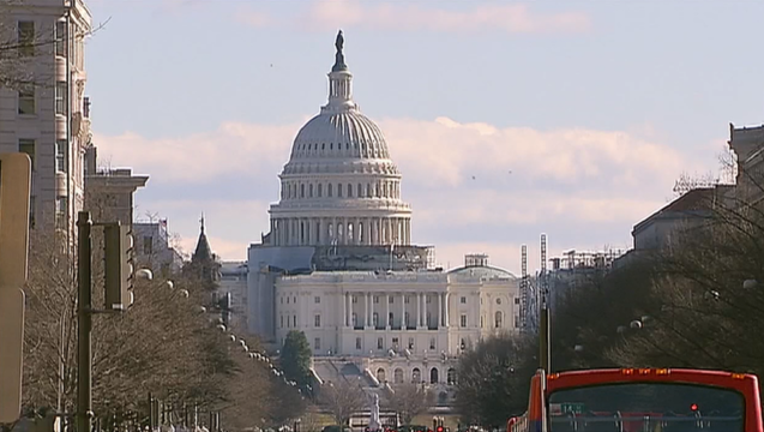 article
More than three dozen organizations have accepted invitations to take part in the inaugural parade after President-elect Donald Trump is sworn in Jan. 20, the Presidential Inaugural Committee announced. More than 8,000 participants will represent the various groups. A list of the organizations:
1st Cavalry Division Horse Cavalry Detachment, Fort Hood, Texas
1st Infantry Division Commanding General's Mounted Color Guard, Fort Riley, Kansas
Boone County Elite 4-H Equestrian Drill Team, Burlington, Kentucky
Caisson Platoon, Fort Myer, Fort Myer, Virginia
Cleveland Police Mounted Unit, Cleveland, Ohio
Coastal Florida Police & Fire Pipes & Drums, Palm Coast, Florida
Columbus North High School Band, Columbus, Indiana
Culver Academy Equestrian, Culver, Indiana
First Troop Philadelphia City Cavalry, Philadelphia, Pennsylvania
Fishburne Military School Army JROTC Caissons Battalion, Waynesboro, Virginia
Frankfort High School Band, Ridgeley, West Virginia
Franklin Regional High School Panther Marching Band, Murrysville, Pennsylvania
Indianapolis Metro Police Motorcycle Drill Team, Indianapolis, Indiana
Lil Wranglers, College Station, Texas
Marist College Band, Poughkeepsie, New York
Merced County Sheriff's Posse, Hilmar, California
Michigan Multi-Jurisdictional Mounted Police Drill Team & Color Guard, Ann Arbor, Michigan
Mid America Cowgirls Rodeo Drill Team, New Buffalo, Michigan
Nassau County Firefighters Pipes & Drums, East Meadow, New York
North Carolina Vietnam Helicopter Pilots Association, Hillsborough, North Carolina
NYPD Emerald Society Pipes & Drums, East Moriches, New York
Olivet Nazarene University, Bourbonnais, Illinois
Palmetto Ridge High School Band, Naples, Florida
Russellville High School Band, Russellville, Arkansas
Talladega College Band, Talladega, Alabama
Texas State University Strutters, San Marcos, Texas
The Citadel Regimental Band & Pipes and Summerall Guards, Charleston, South Carolina
The Freedom Riders, Kersey, Colorado
Tupelo High School Band, Tupelo, Mississippi
University of Tennessee Marching Band, Knoxville, Tennessee
VMI Corps of Cadets, Lexington, Virginia
West Monroe High School Marching Band, West Monroe, Louisiana
Several national groups have also accepted invitations to march in the parade, the committee announced. They are American Veterans; Boy Scouts of America; U.S. Customs and Border Protection Office of Field Operations; Disabled American Veterans; Paralyzed American Veterans; Tragedy Assistance Program for Survivors; U.S. Border Patrol Pipes & Drums; Wounded Warrior Project; Kids Overseas.