Husband, wife die 3 days apart after Gwinnett County traffic accident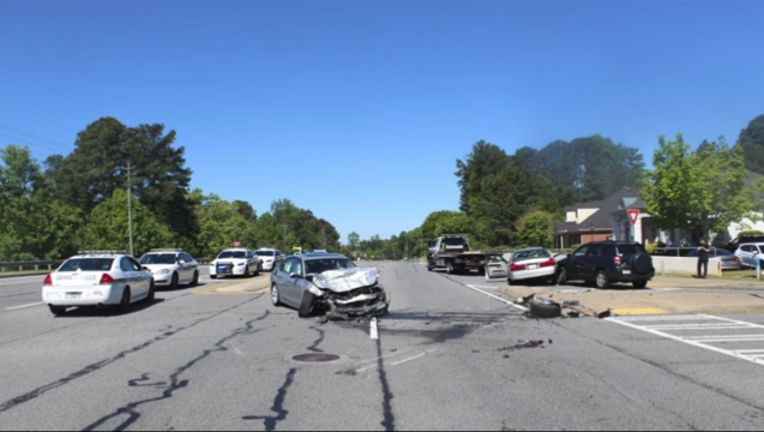 GWINNETT COUNTY, Ga. (FOX 5 News) - A husband and wife died only three days apart after a traffic accident in Gwinnett County last week, authorities said Tuesday.
The three-vehicle crash occurred about 10 a.m. April 22 at Duluth Highway and Lebanon Road near Lawrenceville, according to the Gwinnett County Police Department.
Robert Hutchins, 80, of Lawrenceville made a left turn into the path of an oncoming car, police said. His Mercury Grand Marquis was struck on the passenger side, where his wife Carol was seated.
The Mercury then spun around and struck a third car.
Robert Hutchins died two days later. Authorities think his death may have been related to a medical condition, but they are continuing to investigate.
Carol Hutchins, 75, died Saturday as a result of injuries suffered in the crash.
Edward Duran, 48, of Lawrenceville – the driver of the second vehicle -- also was injured and taken to the hospital. The driver of the third vehicle was not hurt.