Hoppy day: Georgia breweries closer to selling to customers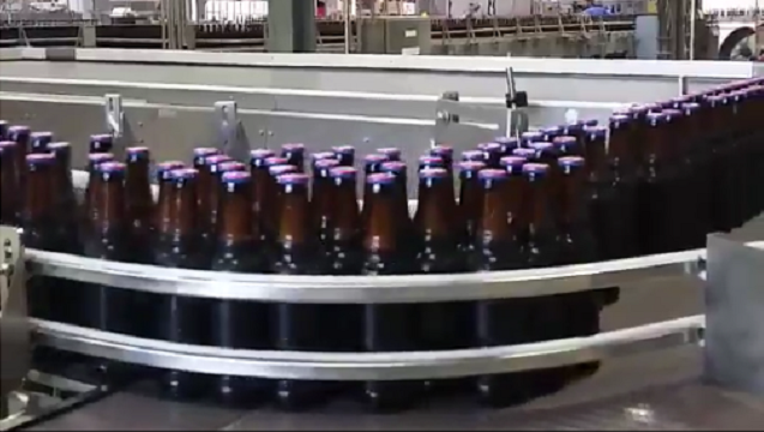 ATLANTA (AP) - Cheers: Georgians are one step closer to being able to buy craft beer directly from the brewer.
The Senate voted 49-2 Thursday to approve a bill allowing craft breweries to sell directly to the consumer. The legislation will move to the House, where it has support from influential representatives.
Senators were mostly enthusiastic about the bill and the floor discussion consisted of light-hearted jokes. After the vote, several lawmakers turned and stared at Sen. Greg Kirk, R-Americus, who voted no. Kirk just shrugged his shoulders and chuckled.
If the bill becomes law, craft beer lovers will be able to quaff a few ales during their brewery visits and take up to a case of beer home with them, a transaction that was previously prohibited. Additionally, breweries will be able to serve food, a sticking point in previous regulations.
The bill replaces prohibition-era regulations that require breweries to utilize a middleman to get their product into the hands of the consumer. Under this three-tier system, breweries must sell to a distributor or wholesaler, which then sells to a retailer and finally to the consumer.
Though the system is designed to prevent monopolies and encourage competition, it also creates a barrier to entry for microbreweries because their production levels are not high enough to satisfy the needs of a distributer.
Georgia and Mississippi, which is considering a similar bill, are the last two states that do not allow craft breweries to sell directly to the consumer, according to the Brewers Association, a national trade organization.
"Breweries will have the same type of rights as a candlestick maker, a shoemaker, or a cobbler," said Executive Director of Georgia Craft Brewers Guild Nancy Palmer. Even if the bill becomes law, most beer will still be sold through grocery stores, retail locations, and bars, Palmer said. She stressed that the legislation is primarily about allowing breweries to make a direct connection with consumers and benefit from the resulting marketing opportunities.
In 2015 lawmakers created a loophole in the existing law that allowed breweries to give away "free tastes" and "free souvenir" beer to take home, but only if the customer purchased a tour. That loophole would be abolished under this latest bill.
Rep. Rick Jeffares, R- McDonough, sponsored the bill, though he admits he is not himself a craft beer drinker. He thinks that the legislation will lead to more people visiting the breweries and trying craft beer.
"They may even like it!" he said.