Historic drama 'Underground' reflects on state of US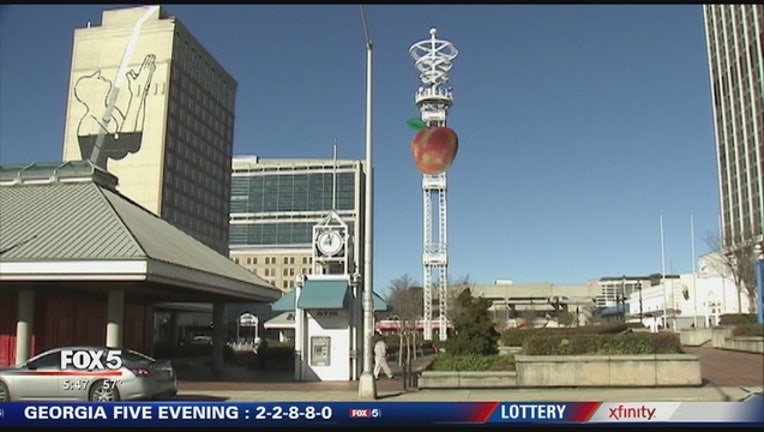 article
ATLANTA (AP) - As "Underground" starts its second season, it remains firmly rooted in history - but it also very much reflects on present-day American issues.
One of the show's stars, Aldis Hodge, says the political commentary is unintentional by "Underground" co-creator Misha Green, who was highly critical of President Donald Trump during his candidacy, calling him "a racist and sexiest."
The series delves into the back story of the Underground Railroad. The second season , which premieres at 10 p.m. EST Wednesday on WGN America, explores the divide in the U.S. as the roots of the Civil War take hold.
"Call it a serendipitous coincidence," said Hodge, who plays Noah, a blacksmith who helped fellow slaves escape. "It's scary how the truth of 1858 still resonates so symmetrically to what we are going through today, especially in this political climate."
Jurnee Smollett-Bell, who plays a free former slave named Rosalee, took a break while shooting a courtroom scene to reflect on the likenesses between the mid-19th century and today. As the second season begins, Rosalee is attempting to free Noah, her lover, from prison with the help of white abolitionist lawyer John Hawkes.
"John and I are going at it. I'm frustrated, because he believes in the system," she said of the scene. "He believes in this justice system, but I told him 'It's actually unjust when it comes to someone like us, someone of color.' Then, I took a pause and reflected on the fact that I could literally be saying this exact same line to someone today in real life. The wounds of slavery are still not healed. Our ancestors went through so many obstacles. Our show calls us to action, and shows how they pushed through."
The series stars Smollett-Bell, Hodges, Amirah Vann as Ernestine and Aisha Hinds as Harriet Tubman. The show is executive produced by Grammy-winning singer John Legend, who will guest star as runaway slave-turned-abolitionist Frederick Douglass.
This season's story lines focus more on individual characters, Hodges said.
"We have our own independent journeys. First season, we were all running together. Now we're all split up. We're trying to get back with each other," he said.
The show attempts to humanize Tubman.
"I had a tremendous amount of reverence for her. But I didn't know how she moved her fingers, or what she sounded like or how she walked," said Hinds, who has appeared in "Under the Dome" and "Detroit 1-8-7." ''So I just inhaled all this literature. As an actor, I was pushed to the edge of myself."
Tubman serves as a mentor to the timid Rosalee who eventually becomes more courageous as both travel to slave states to help others escape.
"There's a theme this season," Smollett-Bell said. "This season we're asking what you are. Are you a citizen or a solider? Where do you stand on the battlefield? Are you going to be a bystander, sit on the sidelines or pick up the fight and rise up?"
Vann hopes the show's narrative can inspire viewers.
"Our ancestors were bold," she said. "They found a way, so we have no excuse today. This is an exciting time to make change. Our skills were called on to show how America was built. I hope this inspires people in the right way."
___
Online:
http://www.wgnamerica.com/series/underground
___
Follow Jonathan Landrum Jr. on Twitter at http://twitter.com/mrlandrum31