Georgia senator Johnny Isakson has back surgery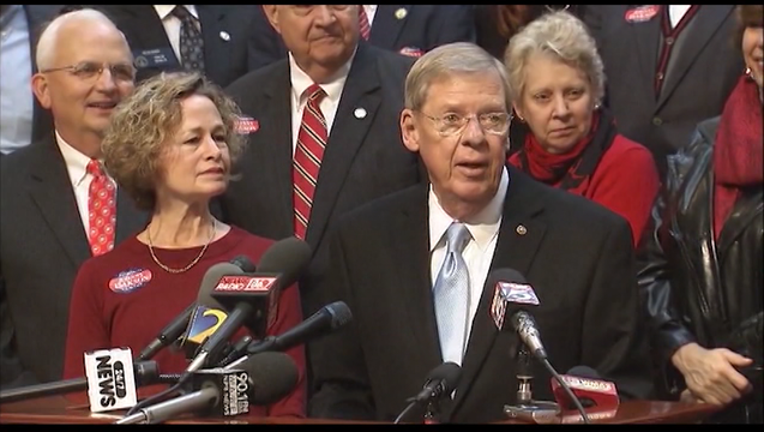 article
ATLANTA (AP) - U.S. Sen. Johnny Isakson's office says he is recovering after a planned surgery on his back.
The statement says that Isakson was released on Thursday from Emory St. Joseph's Hospital in Atlanta after being admitted on Monday for the scheduled operation on his back. The statement says the surgery was to address spinal deterioration.
The statement says the 72-year-old is working with physical therapists and will spend the rest of this week and next week recovering at home. He then plans to return to Washington, D.C.
Isakson, a Republican, disclosed in 2015 that he had been diagnosed with Parkinson's disease. He won re-election in November to a third term in the U.S. Senate.