Georgia launches 1st phase of new statewide freeway service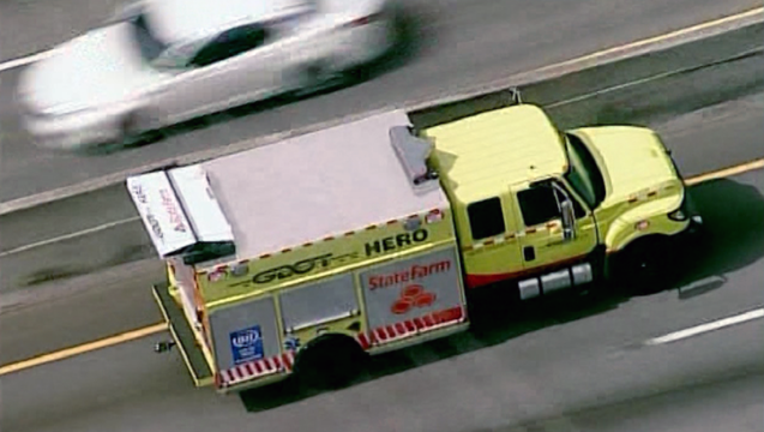 article
AUGUSTA, Ga. (AP) - The first phase of a new statewide freeway service aimed at helping motorists is beginning in east Georgia.
CHAMP is similar to the Georgia Department of Transportation's existing Highway Emergency Response Operators (HERO) unit whose trucks patrol metro Atlanta freeways, The Augusta Chronicle reported (http://bit.ly/2lIzKx8 ).
CHAMP is an acronym for Coordinated Highway Assistance and Maintenance Program.
The DOT this month launched the new program in east Georgia, where trucks will patrol Interstate 20 from Newton County to the South Carolina line, and on I-520 and I-16 from Bleckley County to Emanuel County.
The white pickup trucks have caution striping on the sides and back and a large message board attached to the top.
Officials say they'll work to resolve maintenance issues and work with law enforcement to help keep traffic flowing. In addition, they are trained to clear clogged drains, clean minor nonhazardous spills, remove debris or vegetative growth, tag or remove abandoned vehicles and assist motorists who need help.
"As Georgia continues to grow, the Georgia Department of Transportation stands ready to address increasing traffic and maintenance needs on our state's highway," District Engineer Jimmy Smith said. "Helping to safeguard roadways for the traveling public requires our commitment to maintaining high-quality interstates, state routes and bridges. This is our obligation, and it is critically important to the quality of life Georgians expect and deserve."
The highway assistance and maintenance operators patrol 50-mile sections of the interstate, the Augusta newspaper reported.
Their vehicles are equipped with push bumpers, message boards and other traffic-control devices. When fully operational, the program will be staffed by 18 dispatchers and 48 operators who patrol 16 routes on interstates seven days a week, 16 hours a day. They are on call the remaining eight hours.
The program is free and operators are never to accept tips or payment, officials said. For motorist assistance or to report a crash, damage or debris on a Georgia interstate, motorists are encouraged to call 511.
___
Information from: The Augusta Chronicle , http://www.augustachronicle.com