Gainesville man arrested after $21K worth of narcotics seized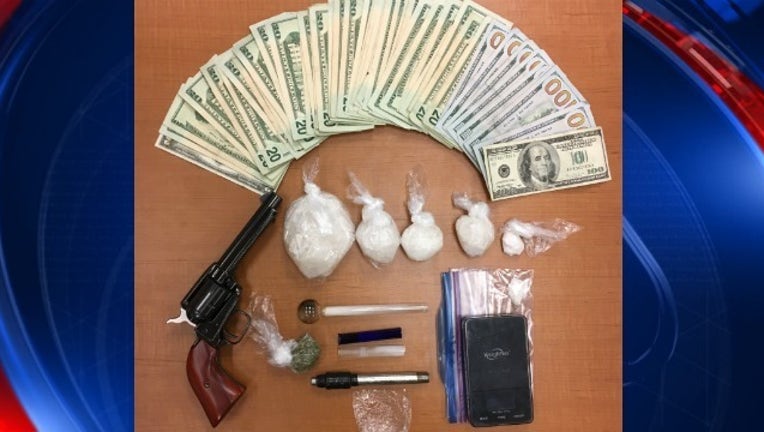 HALL COUNTY, Ga. - The Hall County Sheriff's Office arrested a man after he was found with about $21,000 worth of narcotics. 
On May 2, authorities said David Lee Thomas, 53, of Gainesville, was found at a home on Sardis Road with about 214 grams of methamphetamine packaged in six bags. He also had two tablets of Alprazolam, roughly two grams of marijuana, a .22 caliber pistol, digital scales, packaging materials, and other drug paraphernalia. 
Authorities also seized about $2,000 in cash. 
Thomas was charged with trafficking methamphetamine, possession of meth with the intent to distribute, possession of Alprazolam, possession of marijuana, possession of a firearm by a convicted felon. 
Thomas was booked into the Hall County Jail without incident.