FOX's 'Next Level Chef' judge hopes to inspire more Black women to follow her path
LOS ANGELES - In honor of Black History Month, FOX personality and chef Nyesha Arrington is speaking out about the importance of diversity in entertainment.
"It's extremely important for people to see people of color, especially women," Arrington shared in a FOX interview discussing "Next Level Chef" — a show which she judges alongside Gordon Ramsay and Richard Blais. "When you can have people of color behind the screen and in front of the screen, it makes for much more authentic storytelling." 
In the FOX series, the judges take talented chefs under their wings as they face unique cooking challenges in a one-of-a-kind culinary gauntlet with the goal of finding the food world's newest superstar.
"I see myself in Pilar [Omega]. I understand the strife and struggle," Arrington said of the 38-year-old chef from Detroit, who will compete on Season 2 of the series. "When you have creators who understand the lived experience. It makes for such a more robust dialogue that gets to be shared and uplifts other humans who see themselves in you." 
Arrington is best known for her accomplishments as a chef, restaurateur, entrepreneur and TV personality. She is celebrated for her advocacy of using farm fresh, local and responsibly sourced ingredients.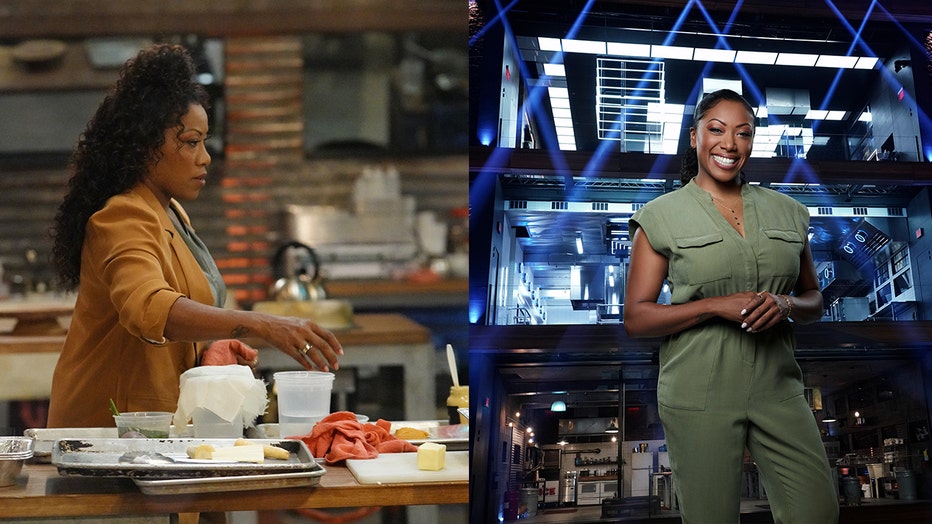 Mentor Nyesha Arrington in the "Show Stopping Semi-Finals" episode of NEXT LEVEL CHEF airing Wednesday, Feb 23 (8:00-9:00 ET/PT) on FOX © 2022 FOX Media LLC. CR: FOX.
She also continues to innovate and draw inspiration from her vibrant cultural background and French-technique while striving to champion her community and create "food that hugs the soul."
"Coming up as a chef, nine times out of 10, I was the only female of color in these kitchens," Arrington continued, adding, "The hurdles that women of color have to go through just to be able to get into the room is 10 times harder." 
She concluded, "I hope that I can inspire other young ladies." 
RELATED: Black Americans weigh in on what's needed to overcome racial inequality
Season two of "Next Level Chef" will premiere on Fox on Sunday, February 12 following Super Bowl LVII, where 18 chefs will compete for the $250,000 grand prize and the title of "Next Level Chef."
This station is owned by the FOX Corporation.