Florida Death Row Inmate Demanding the ElectricChair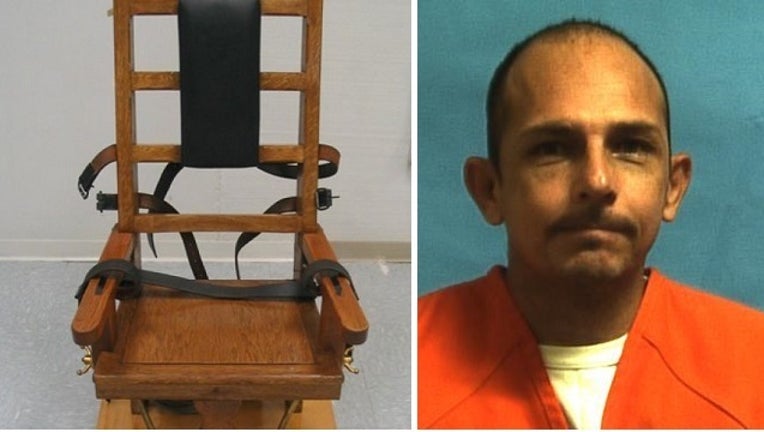 article
TALLAHASSEE, Fla. (AP) - For the first time in nearly two decades, a Florida prison inmate is demanding that he be put to death in an electric chair, rather than by lethal injection.
The Miami Herald/Tampa Bay Times Tallahassee bureau reports that 42-year-old Wayne Doty of Plant City wants to die as soon as possible, partly to attain what he has called "spiritual freedom."
Florida Department of Corrections spokesman McKinley Lewis says the department is reviewing the request. He declined to comment further.
The state's electric chair hasn't been used since 1999, when a second botched execution forced the Legislature and then-Gov. Jeb Bush to change the method.
Doty was sentenced to death after pleading guilty to killing an inmate while serving a life sentence for the slaying of a watchman at a Plant City manufacturing plant.