Fire and Atlanta home spreads, displacing multiple families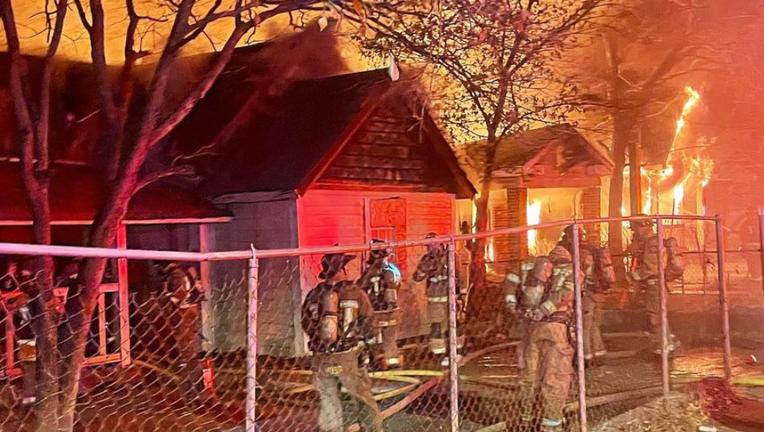 ATLANTA - Multiple homes located along Charleston Avenue in Atlanta were impacted by an overnight fire, the Red Cross said.
Four homes were affected by the fire which displaced 19 residents, officials said. Eight lived in one of the homes which was being used as a boarding house.
Investigators said a call came in at around 12:30 a.m. on Sunday about a house fire with possible entrapment, Atlanta Fire Rescue said. 
Firefighters went to Charleston Avenue to find a fire spread to two additional homes next door. Firefighers search the home and delivered an "all-clear" signal. 
Firefighters tried to attack flames from inside before sitting defensive tactics from the outside of the structure. 
It took nearly an hour and a half for firefighters to put out all flames at three different structures.
The Red Cross is assisting those impacted by providing temporary housing and food.
Invesitgators are working to determine the cause of the fire and reported no injuries. 
____
WATCH: FOX 5 NEWS LIVE COVERAGE