Few Memorial Day airport headaches, most wait times bearable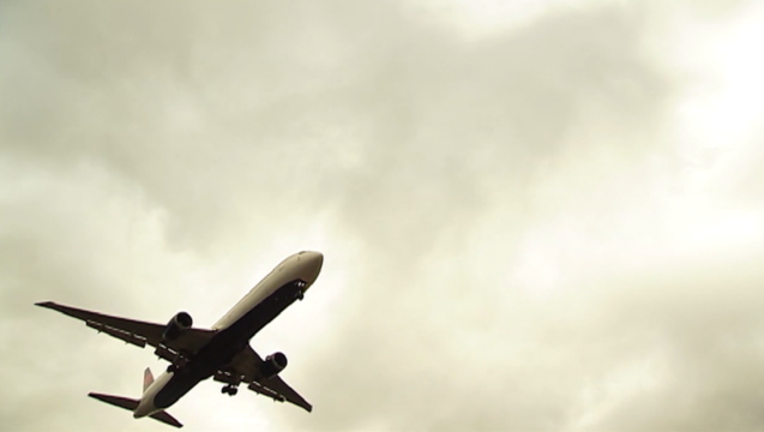 article
MIAMI (AP) — Travelers who had braced for long lines and long waits were instead moving through most U.S. airports fairly quickly Monday, as the busy Memorial Day travel weekend drew to close.
"Honestly it wasn't too bad," said Kendra Morehead of Wooster, Ohio, who flew from Detroit to Denver for a conference. "I got to the airport an hour and a half early, but security only took like 15 minutes."
She added, "I heard a lot of stories about security being understaffed, but everything seemed fine."
However, the airlines weren't ready to say "mission accomplished" yet, as it's just the beginning of the busy summer travel season.
"Things have been going pretty well so far this weekend and we are working hard to make sure that we have no repeat of what we saw in Chicago," said American Airlines spokesman Ross Feinstein, referring to Chicago O'Hare International Airport, which had some of the worst screening problems in recent weeks.
The airline continues to talk daily with the Transportation Security Administration to coordinate, Feinstein said.
The TSA began deploying extra canine teams to the busiest airports months ago. The dogs can screen large groups of passengers for explosives, eliminating the need to remove shoes and laptops, TSA spokesman Mike England said last week.
The extra dogs were concentrated at the nation's largest airports, but they weren't used for all screenings, meaning that many travelers still had to observe the usual procedures. England said the extra dogs would remain at security checkpoints well beyond the Memorial Day weekend.
In some parts of Lambert-St. Louis International Airport, lines were nonexistent and ID-carrying travelers were outnumbered by clusters of TSA employees.
At John F. Kennedy International Airport in New York City, travelers arriving from major cities such as San Francisco, Los Angeles, Phoenix and Miami said their security lines had been short.
Not everyone had a smooth trip, however. Bob Dunlap of Milford, Michigan, expected to wait an hour to get through a security line that snaked from the Denver airport's cavernous security plaza all the way back to baggage claim.
He had tried to expedite his screening by arriving three hours early and checking his baggage. "What can you do?" he said with a shrug. "I've never been in a line like this for security, ever."
California's Sacramento International Airport was crowded but about normal for a holiday travel day, according to an airport dispatcher.
An early morning photo posted on Twitter showed a line into the airport stretching all the way back to a parking garage. The dispatcher said that was taken during the airport's busiest part of the day and the line had shrunk by late morning.
At Hartsfield-Jackson International Airport in Atlanta, travelers swiftly wove through ropes directing them toward the main TSA checkpoint Monday afternoon. In recent weeks, passengers at the same checkpoint inside the world's busiest airport have waited in single-file lines stretching into the airport's atrium or back to baggage claim.
Reese McCranie, a spokesman for the Atlanta airport, said security wait times averaged 15 minutes or less throughout the weekend, aided by 30 TSA officers on loan from smaller airports and about 34 new officers who started work a week ago.
"Memorial Day is really a dress rehearsal for the rest of the summer," McCranie said. "We're hopeful that we're working toward a similar experience for all other major travel periods."
At Orlando International Airport, extra airport staff was helping keep wait times to just over seven minutes on Monday, said airport spokeswoman Carolyn Fennell.
The airport hired 27 extra customer service staff and added more disposal bins for prohibited items to help smooth out the security screening process, Fennell said. More than 600,000 travelers were expected to pass through Orlando from Friday to Tuesday. Airport officials said that's a 12 percent increase over last year.
At JFK Airport in New York City, where a computer outage caused massive check-in delays on Sunday, officials and passengers said things were much better Monday for most travelers.
But not for everyone.
Bibi Ali, a banker from Queens, said she arrived extra early, fearing she might miss her flight because of security lines. "I was there early and it was one hour waiting in line" she said. "The flight is not bad, just the line, it's hectic."
___
Associated press writers Kristen Wyatt in Denver, Colorado; Alan Scher Zagier in St. Louis, Missouri; and Charles Sheehan in New York City contributed to this story.