Family conveys thanks as child pulled from river confirmed to be missing girl; search for boy continues
PORT RICHMOND - Officials in Bucks County, Pennsylvania said Friday evening that they believed the body of a young girl located in the Delaware River was one of two siblings who were swept away by floodwaters last weekend. Saturday the news was confirmed by the Philadelphia Medical Examiner.
Upper Makefield Township Police held a press conference Friday night, just hours after Philadelphia police recovered the body of a young girl from the river near Philadelphia's Port Richmond neighborhood. They initially said the physical description of the child, and the clothing worn caused them to believe the child to be 2-year-old Matilda 'Mattie' Sheils. 
Crews have been searching for nearly a week for Mattie Sheils and her 9-month-old brother Conrad after they were swept away during a flash flood in Washington Crossing on Saturday. 
Teams are continuing to search for Conrad up and down the Delaware River.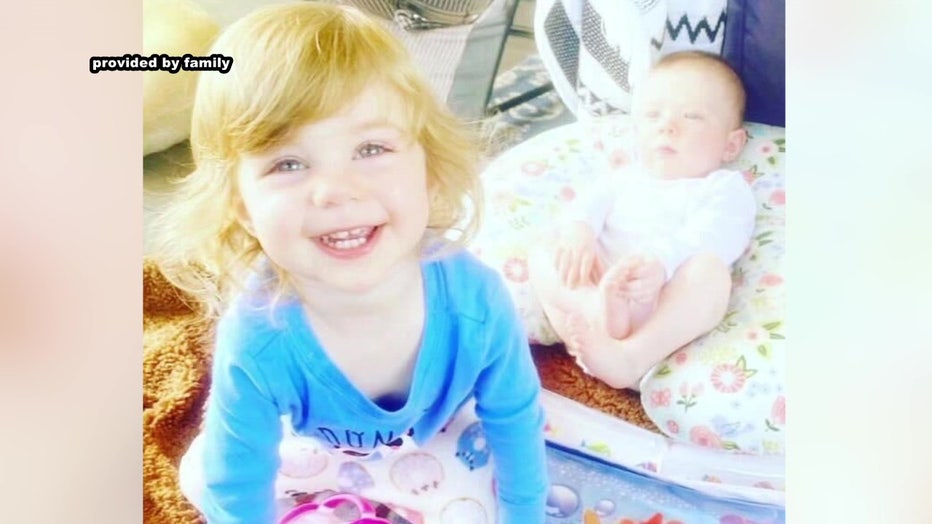 The flooding claimed the lives of five people, including Mattie and Conrad's mother, 32-year-old Katie Seley. 
Seley, her fiancé, and their three children were visiting from Charleston, South Carolina for a family barbecue when their car became one of several that was swept away. Her fiancé, mother, and 4-year-old son were able to escape the floodwaters or were later rescued. 
The four other victims were identified on Monday as Enzo DePiero, 78, Linda DePiero, 74, Yuko Love, 64, and Susan Barnhart, 53.
Officials say the victims did not drive into a flooded roadway or high waters, but that the water unexpectedly overtook the roadway. 
"We would like to affirm to everybody: These people did not drive into high water, they were caught," Upper Makefield Fire Chief Tim Brewer said Monday. "The wall of water came to them, they did not go to the water."
Both the DePieros and Love were local to Newtown, Pennsylvania. Barnhart was a resident of Titusville, New Jersey which is located just across the river from Washington Crossing.
According to their son, the DePiero's were on their way home from their favorite restaurant in Titusville.
Family members of Yuko Love tell FOX 29 she was in the car with her husband at the time of the flooding. He was hospitalized but is expected to recover physically.
Upper Makefield Township Police identified Barnhart as an employee of the Washington Crossing post office whom they knew personally.