Delta Air Lines settlement offers refunds to some customers affected by COVID cancelations
Delta Air Lines has settled a class-action lawsuit filed by passengers upset by flight cancelations during the beginning of the coronavirus pandemic.
The lawsuit alleges that the airline breached its contracts of carriage during the beginning months of the pandemic.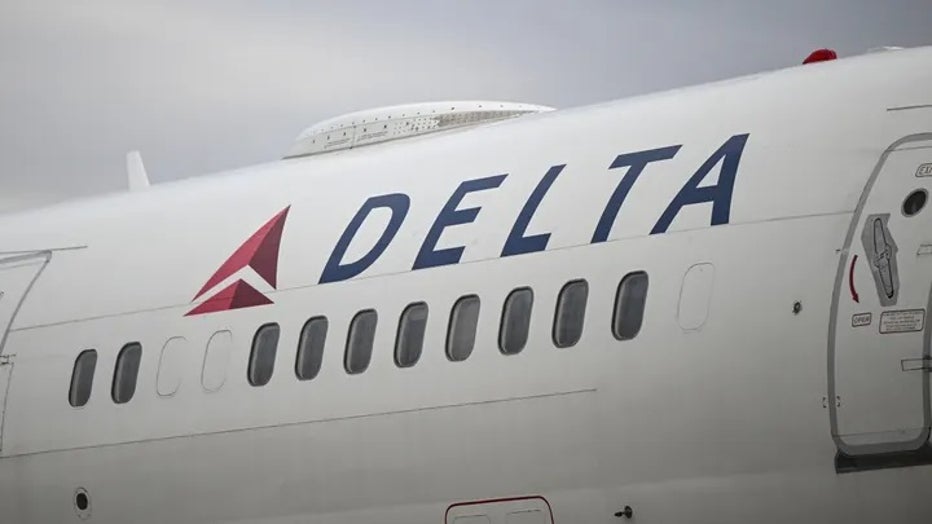 A Delta Air Lines plane in Washington D.C. (Celal Gunes/Anadolu Agency via Getty Images, File / Getty Images)
According to the lawsuit, Delta Air Lines refused to provide passengers cash refunds, giving them instead travel credit for future travel plans on flights that the airline canceled between March 1, 2020, and April 20, 2021.
The plaintiffs argued that while they received ticket credits, they should have received cash refunds in accordance with the ticket agreement. The lawsuit also accused the Atlanta-based Delta of not delivering refunds in a timely manner.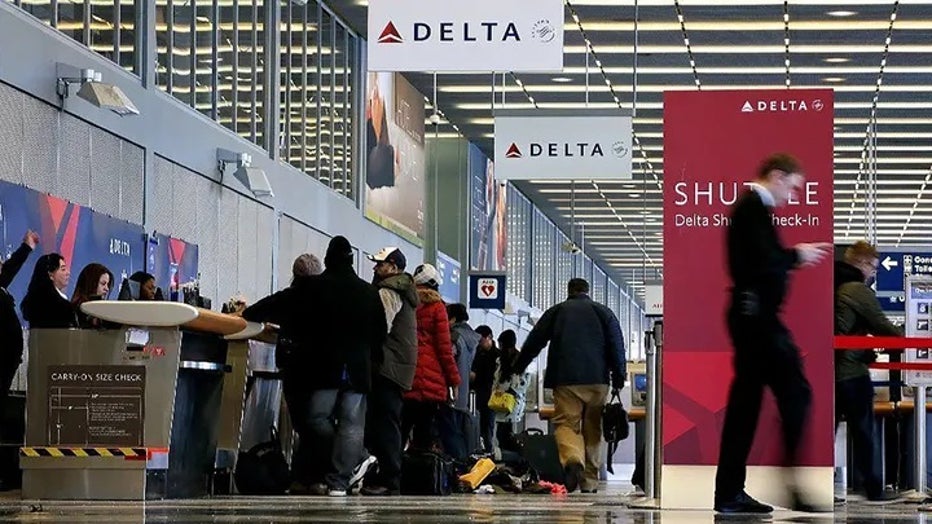 Travelers move through the ticketing area of Delta Air Lines in Terminal 2 at O'Hare International Airport in Chicago. (Stacey Wescott/Chicago Tribune/Tribune News Service via Getty Images, File / Getty Images)
According to the settlement, customers must meet the criteria to be eligible for refunds.
The canceled flight must be scheduled between March 1, 2020, through April 30, 2021, and passengers must have requested refunds through the Delta database, but received flight credits instead.
AIRLINES SEEK TO EXTEND CUTS TO FLIGHTS IN NEW YORK-AREA AIRPORTS AMID STAFFING SHORTAGE
The settlement conditions that the flight credit given for the canceled flight must not have been used as of Jan. 13, 2023. 
Delta will pay eligible passengers a cash refund for the ticket, plus 7% interest on the original ticket price or will issue a ticket credit that matches the unused credit plus the 7% interest.
No refunds will be issued until after the court's final approval of the settlement in a hearing scheduled for Oct. 5, the suit says.
Customers unsure whether they're a settlement class member should call the settlement administrator, 1-888-814-6501, or email info@AirlineTicketSettlement.com.
Delta Air Lines did not immediately respond to Fox News Digital's request for comment.
LINK: Get updates and more on this story at foxbusiness.com.