Cinnamon Toast Crunch milkshake introduced at Burger King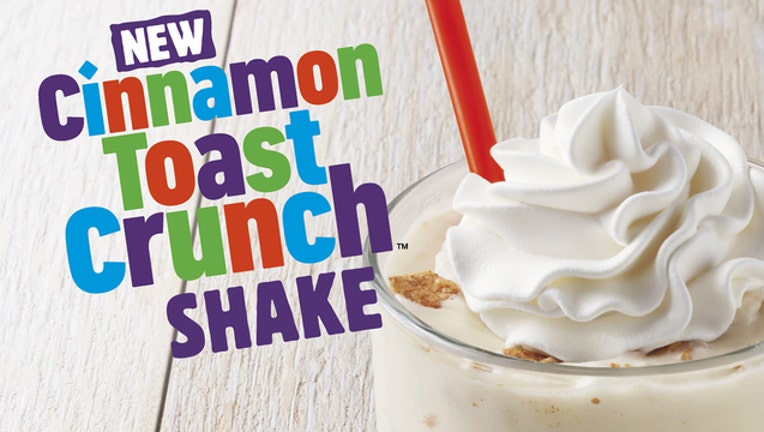 article
(FOX 13) - Burger King restaurants continue to combine separately delicious food items to create treats so yummy, you'll want to enjoy them for breakfast and dessert.
Back in April, the chain, known first for its flame-broiled burgers, introduced a Froot Loops milkshake, which we tried and reviewed alongside a new drink debuted by Starbucks. 
This month, Burger King wants to tickle our taste buds with another breakfast cereal sweet treat - the Cinnamon Toast Crunch Shake. 
Burger King says, "the hand-spun shake blends velvety vanilla-flavored soft serve, sweet syrup and Cinnamon Toast Crunch™ cereal into a cup of cinnamon swirl bliss."
Since cinnamon is a popular fall-favorite flavoring, it seems like the perfect time to blend this spiced cereal with ice cream - reminding us of summer while ushering us into the Halloween candy season. 
Burger King says customers loved the Froot Loops shake, so this was the next logical step. 
Burger King says the Cinnamon Toast Crunch shake is available for a limited time at participating restaurants for a recommended price of $2.99.
FLASHBACK: FOX 13's Sorboni Banerjee, Scott Smith, and Chris Cato review two new drinks from Starbucks and Burger King.