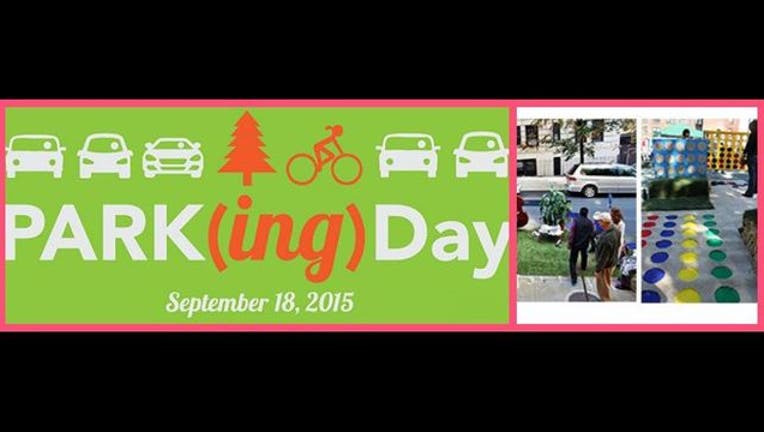 article
ATLANTA - Georgia Commute Options is hosting PARK(ing) on Friday, September 18.
What is PARK(ing) Day?

An annual event to temporarily transform parking spaces into public, park-like places – in other words, "PARK(ing) spaces.
The cost to construct a parking structure in Atlanta averages at $15,783 per space, according to Parking Structure Cost Outlook for 2014.
For more information on how offering clean commute options for employees can reduce parking demand at job centers visit GaCommuteOptions.com.
Click here to find a carpool partner.