Casting Call: June 22, 2016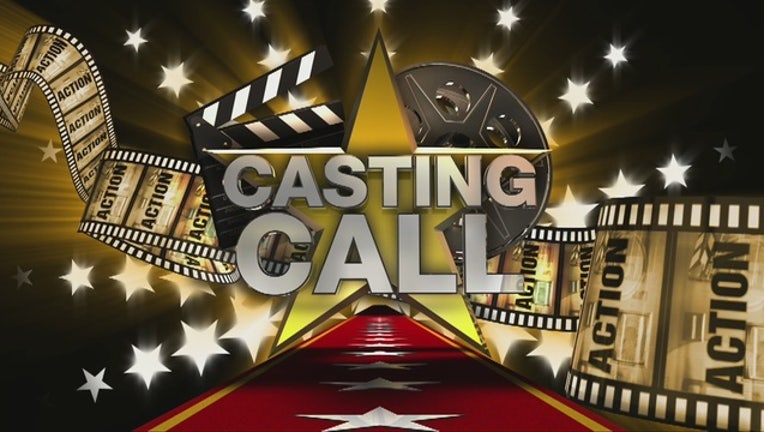 You'll see the info we listed in this week's Good Day Casting Call a little further down this page.

Please follow this outline to submit yourself (or, your vehicle) for jobs as an "extra."

Send the following information ONLY to the Casting Directors via the email address provided.
Three Current Pictures (Waist Up - Full Body - Side View)

Stats (Height, Weight, etc.)

Contact info

Number of days you're available to work.
If you're chosen, someone will call you.
The one thing I can tell you is this – when it comes to doing extra work - you're either just what the casting directors are looking for, or not.

Which means, everybody has a chance at being an extra, no matter what you look like. The key is to continue to submit yourself for the various jobs. That's all.

Remember, be patient. It may take a day, or weeks before somebody calls you.

Just keep resubmitting yourself.
If you're right for a part - believe me - they'll call you.

If you have a question for Greg Clarkson, email him at greghelpsU@gmail.com
Find streets closed for filming at: Atlanta Film Office "Twitter Page" @AtlFilmEnt
Central Casting Georgia
"Multiple Upcoming Projects"  centralcasting.com
To enter their database – Stop by their offices weekdays 11:00am – 5:00pm

235 Peachtree St. NE – Suite 217 – Atlanta, GA. 30303

Headshots taken at  their Office – Visit website for Must Bring Documents
Bina Warren Casting
"Are You The One"  (MTV/ Season 5)  binawarren@gmail.com
Single Men/Women / Competing for a Huge Cash Prize (All Ethnicities)  21 – 25yrs

Include (in your email) a short blurb regarding why you're right for the show.

Put "Single Male, or Female" in subject line.
Marinella – Hume Casting
"Brockmire" (TV)  MhcKidsComedy@gmail.com     
Latino/Hispanic Kids from Macon, GA. Area    7 – 15yrs (Only)
Shoots: Next Tuesday – June 28th
Put "Uribe Kid" in Subject line
Catrett & Associates Casting   
"Step Sisters"  (Film)  BeAMovieExtra@CatrettCasting.com
Nonprofit Organizations to provide Volunteers to be audience for a "Step Show" scene 
The Nonprofit will receive a dollar amount for every Volunteer they provide.  
Volunteers are needed Wednesday  June 29th…..All Ethnicities…. 18yrs & Older   
Nonprofit: Please include ALL your contact info in your email submission
Put "DONATIONS" in subject line
Get Scene Studios (Local Acting Studio)  
Register for the June Special Offer – One FREE on-camera class
Send Email: w/Name, Age, Contact Info to: GetSceneStudios@gmail.com
Put "Casting Call" in subject line.
Hylton Casting
"Lauren Lake Paternity Court" (TV/Season 4)
Apply now to be a PAID studio audience member. 

For more information and details on how to submit, please go to:
Marinella – Hume Casting
"Brockmire" (TV)  MhcMaconCasting@gmail.com     
Men/Women – All Shapes & Sizes to portray "Baseball Fans" in the Macon, Ga. Area.   
All Ethnicities   18yrs & Older
Shoots: Friday – July 8th
Put "Fan Friday 7/8/16" in Subject line
Tammy Smith Casting
"The Summer of George" (Film)  Tammysmithcasting.com
Visit Website and Click: Casting Notice
"German" Men & Women    18yrs & Older
Put "German Man, or Women" in subject line.
Casting TaylorMade
"Jacob's Ladder"  (Film)  extrascastingTM@gmail.com
Caucasian Men – Experienced "Pilots"    21yrs & Older

Men/Women – Experience Medical personnel // Doctors, Nurses, EMT's, etc.  

All Ethnicities   21yrs & Older
Put "Pilots, or Medical Personnel" in subject line.
Marion Designs 
 "Book Cover Models" (Photo Shoot Opportunity)
In Shape – BI-Racial & Black Men       18 – 35yrs
Submit: 2 Photos (Head & Full Body) w/Stats and Contact Info to: info@mariondesigns.com
Extras Casting Atlanta
"Rectify "  (TV)  RectifyExtras4@gmail.com
ALL TYPES Men & Women //All Ethnicities // from Griffin, Ga. area
Put "Man or Women from Griffin, Ga. area" in subject line.
Extras Casting Atlanta
"Halt & Catch Fire"  (TV)  hcfextras3@gmail.com
   (Period Piece)
All types of 1986 and Older Vehicles
Men & Women who can recreate that Mid–1980's look
Put "1986/Older car, or 1986 Style" in subject line.