Canadian woman sets world record for donating blood: 'I have it in me to give'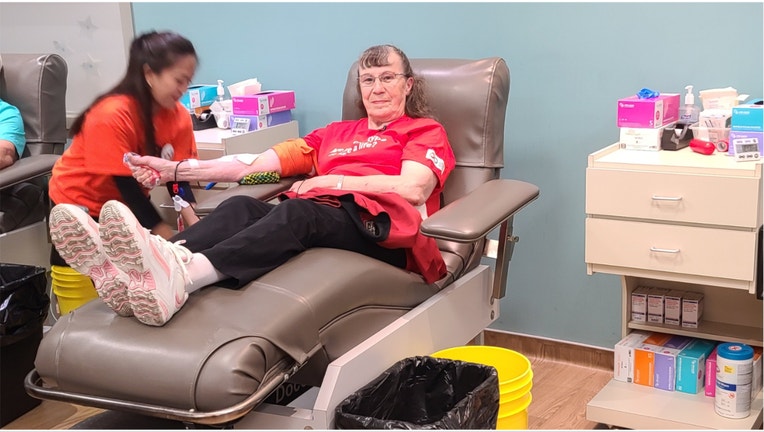 article
ALBERTA, Canada - When Josephine Michaluk was 22, she was roped into donating blood with her older sister. 
"I decided I would join her and that was the beginning," she recalled to Guinness World Records.
Michaluk has been donating blood for nearly six decades – and now, the Canadian resident has broken the record for the most blood donations in the world by a female. 
Michaluk said the title feels "spectacular," adding, "I never even thought I would have a record; I was not donating for that reason. And I plan on keeping on."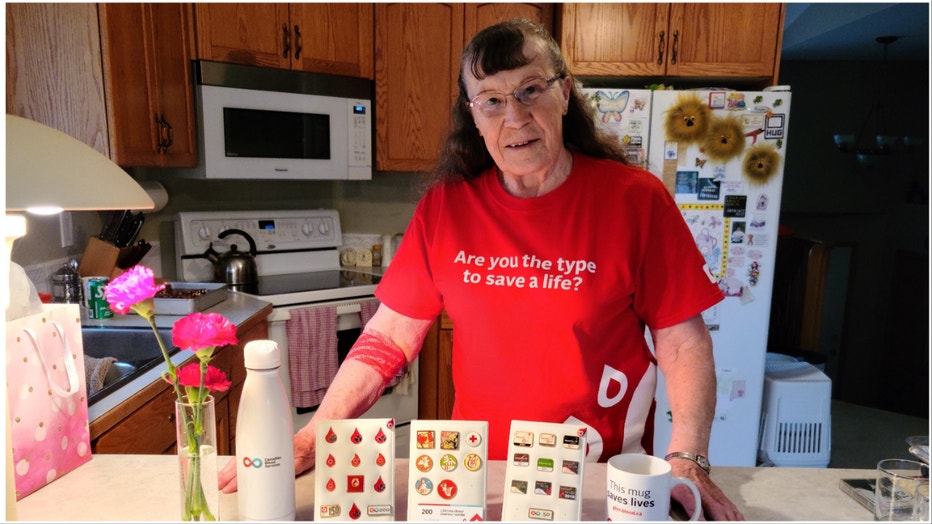 Josephine Michaluk's blood type is O+. (Credit: Guinness World Records)
The 80-year-old Alberta woman gives up one unit of her blood each time she donates, and has  donated hundreds of units of blood (203 units) throughout her life. One unit of blood is approximately equivalent to one U.S. pint.
"I feel like I have it in me to give," she continued. "I can share it to people that need it."
Michaluk's blood type is O+, which is in high demand by hospitals since it's the most common. According to the American Red Cross, 37% of the country's population is Type O+.
Despite recently entering her eighties, her rate of donation has not slowed down at all, still averaging over four times per year. She says she plans to keep it up for as long as she's alive.
"There should be a lot more people doing it. There is such a high demand for blood to save lives," she added.
The record surpasses the previous one of 117 units donated by Madhura Ashok Kumar from India.
RELATED: Arizona dog earns Guinness World Record for longest tongue
The latest studies have shown that someone needs a blood transfusion every two seconds each day in the U.S. The average person can only donate one pint of whole blood in a single donation and the shelf life is 42 days, which is why the need to keep replenishing the supply to meet demand is great, according to the American Red Cross. 
This story was reported from Los Angeles.