Calif. couple delivers baby boy in Taco Bell parking lot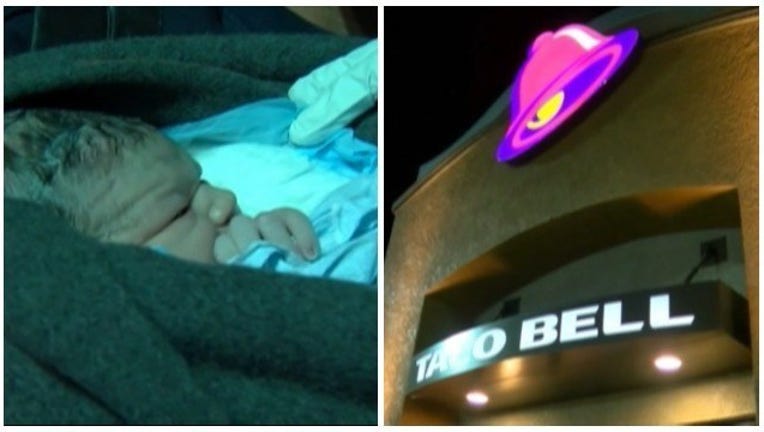 article
A California couple was in a Taco Bell parking lot when they first welcomed their healthy baby boy into the world.
The new parents say they were on the way to the hospital when the mom-to-be, who was already in labor, realized her baby wasn't going to wait.
Her husband had to "think outside the shell" and decided to pull over into a Taco Bell parking lot. That's where his wife gave birth right in the passenger seat of their car.
Luckily, firefighters were quickly on scene to assist.
"I've never really heard of a case of a baby being delivered in a Taco Bell parking lot at two-thirty in the morning, so I'd say it was a pretty unique situation," said Kern County firefighter Patrick Snowling. "The ambulance actually handed me the baby and said we're going to put you in charge of handling the baby and we'll take care of the mother."
Snowler said he stayed close by the car just so the baby could hear the mother talk and get that mother-child experience in the beginning.
The family was taken to a nearby hospital shortly after the baby was delivered and all are said to be doing just fine. 
APP USERS: Click here to view the photo gallery.