Boy's trumpet solo delights WWII veteran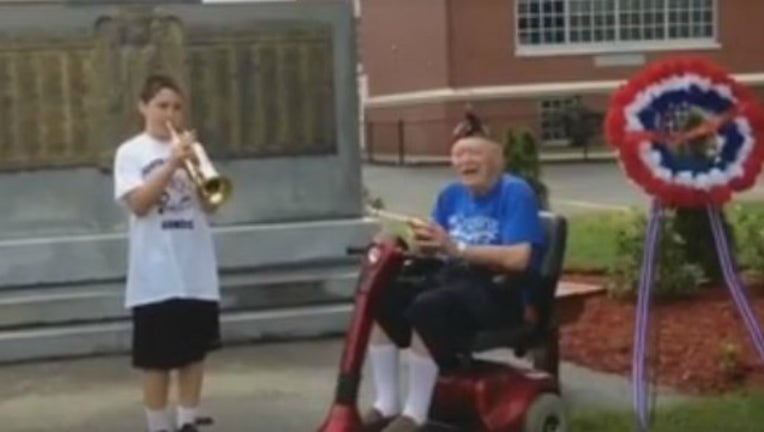 article
Memorial Day was two days ago, but the stories of pride and patriotism just keep coming...
In Bellmore, New York, a wheelchair-bound World War II veteran sat along a parade route, disappointed that organizers had canceled the event due to bad weather.
But his day was made when a young boy - also disappointed that the parade was nixed - played a patriotic trumpet solo for him.
Since the boy wasn't going to be able to play in the parade as planned, his mom took him around town and he played the trumpet out the window of the car.
Along the way, they saw the elderly vet at a memorial, so Nicholas stopped to play "You're a High Flying Flag" for him!