Bert's Big Adventure accepting applications for 2018 families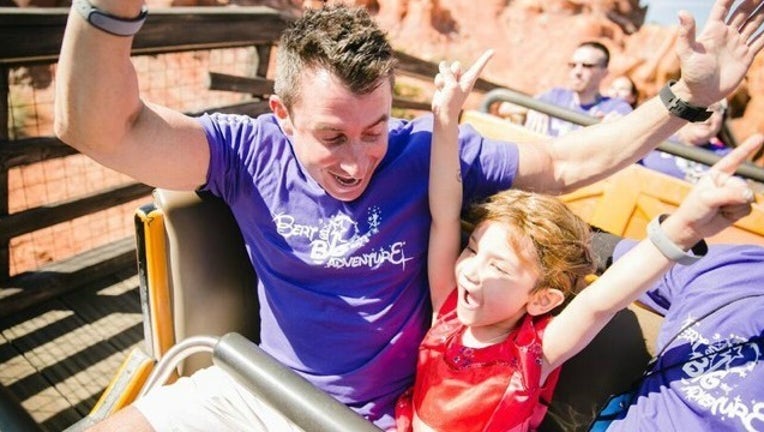 article
ATLANTA - Atlanta-based nonprofit Bert's Big Adventure is now accepting applications and nominations for its annual trip to the most magical place on Earth!
Since it was established in 2002, Bert's Big Adventure has been helping make dreams come. Every year, the organization provides a five-day, all-expenses-paid trip to Walt Disney World in Orlando to kids with chronic and terminal illnesses. 
This past February, thirteen amazing local children and their families attended the free trip and now BBA is accepting applications and nominations for the 2018 BBA family! 
MORE: Bert's Big Adventure kids head to Disney World for annual trip
"We look forward to welcoming a new group of children and their families to the Bert's Big Adventure community," said Bert Weiss. "Our families are so special to us."
To qualify for Bert's Big Adventure, a child must be between the ages of 5-12, must be diagnosed with a chronic or terminal illness, live in "The Bert Show" radio listening area and have never been to Walt Disney World. Qualifying families must prove financial need.
Applications must be submitted by Friday, September 8, and can be done online by clicking here. Families who are selected will be notified no later than January 15, 2018.