Baseball community helping grieving family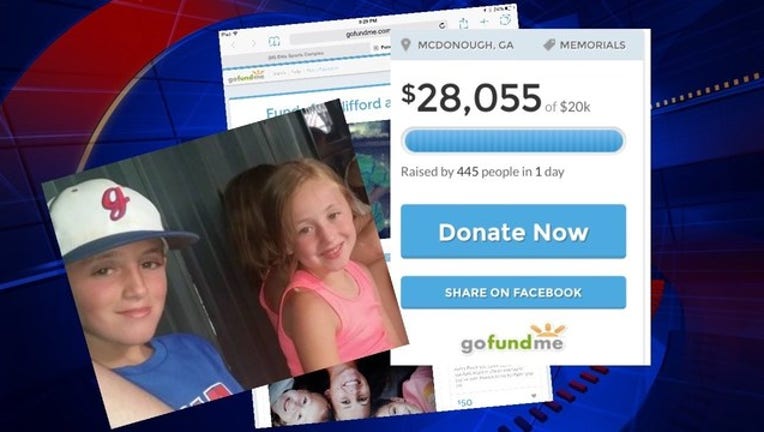 article
Members of the youth baseball community from across Metro Atlanta have reached out to support a Stockbridge family dealing with a devastating tragedy.
Ten-year-old Clifford White and his 6-year-old sister Allie died late Friday night in a traffic accident on Highway 19/41 just south of Highway 20 in Henry County.
Clifford was a member of a 10U travel baseball team out of the Elite Sports Complex in McDonough.
Friends of the White family have set up a Go Fund Me page to help the family pay for funeral expenses.
By 10 p.m. Sunday night, the page had raised more than $28,000 in one day, thanks to contributions from hundreds of people.
One contributor posted, "From one baseball family to another we will be praying for you! In Baseball Heaven there is a sunflower seed buffet built into every dugout with every flavor you can imagine and when you look into the stands everyone you've ever loved is there to cheer you on!"
The Elite Sports Complex's Facebook page posts visitation for Clifford and Allie will be Thursday night from 5-7 p.m. at Lighthouse Community Church at 1615 East Atlanta Road in Stockbridge, with services to follow at 7pm.
Below is a link to the Go Fund Me page: