Atlanta solar company completes project on Jimmy Carter land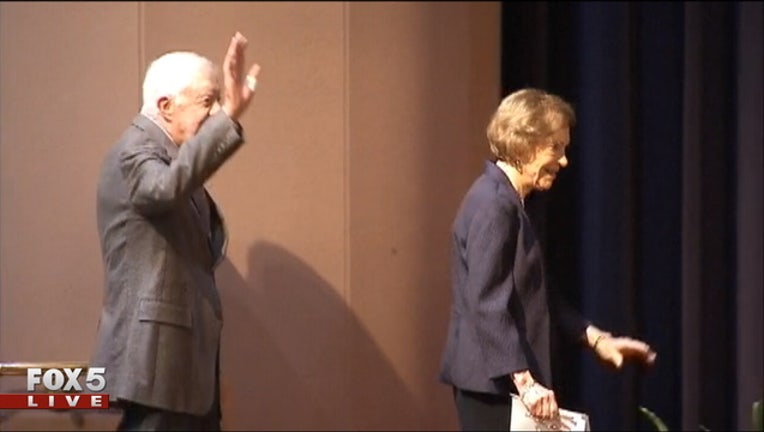 ATLANTA (AP) - An Atlanta solar company plans to announce completion of a project in former President Jimmy Carter's hometown.
SolAmerica Energy officials say the project was built on 10 acres of farmland that Carter owns and leased to the company. Carter, who is 92, is set to attend an event on Wednesday marking the project's completion.
Carter said in a statement that he's pleased to play a role. Solar technology has long been an interest of Carter's. He was the first president to have solar panels installed while in the White House.
The company estimates the project will provide more than half of the power needed in the southwest Georgia city of Plains. Carter and former first lady Rosalynn Carter both grew up in Plains and still have a home there.