Atlanta PD announces death of police officer, killed in crash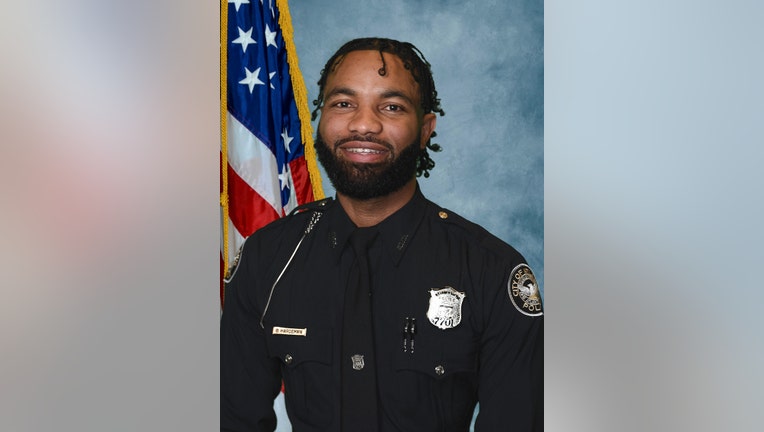 article
ATLANTA - The Atlanta Police Department has announced the death of one of its officers.
Officer Bennie D. Hardeman died on July 27.
Hardeman, who was hired in April 2019, was assigned to the Zone 5 Traffic Unit. He was 27 years old at the time of his death. 
The officer was recognized in 2021 by the daughter of a woman he helped when her car broke down on the interstate near the 17th Street bridge. The car was stalled in the middle lane and Hardeman helped her get to a safe location, according to APD.
The note said that the woman was currently undergoing chemotherapy and that it had been a rough year for the family.
EMOTIONAL LETTER THANKS APD OFFICER FOR HIS KINDNESS THAT CAME AT A CRUCIAL TIME
Hardeman was also the recipient of an Excellence Award earlier this month, according to APD. 
APD did not say how their officer died, but they referred FOX 5 Atlanta to City of South Fulton Police Department. 
The South Fulton Police Department says Hardeman was killed in a "motor vehicle collision" at approximately 10:30 p.m. on Camp Creek Parkway near Butner Road. No other information was provided.
Funeral services have not been announced.