Ariz. Boy Born with Half a Heart is 'Gerber Baby' Finalist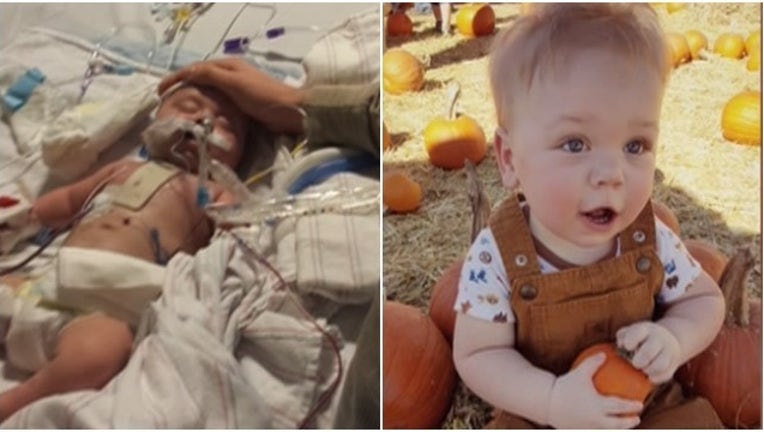 A 1-year-old boy from Phoenix is in the running to become the next Gerber baby, but winning the contest would mean much more to his family than just having a cute kid. He's faced more in his one year than most do in a lifetime. 
That's because baby Riley was born with only half a heart. Riley has had two open-heart surgeries and he will eventually need a heart transplant. 
"He only has one ventricle and most people have two so, his one-sided ventricle has to do the job of both sides of his heart. It's basically to re-route the blood to make sure that it gets to all parts of his body... his lungs, his brain," said mother Lauren Tonge.
Tonge said she submitted her child for the contest after snapping a picture at a pumpkin patch. 
The winner of the contest receives $50,000. Lauren said that prize would go toward paying for Riley's ongoing medical expenses. 
If you would like to vote for the next Gerber Baby click here. Voting closes on November 24. If you would like to vote for Riley, his entry ID is 121216. 
View babies from Georgia that are currently in the running to be the next Gerber Baby!