35 cars on fire in Austell salvage yard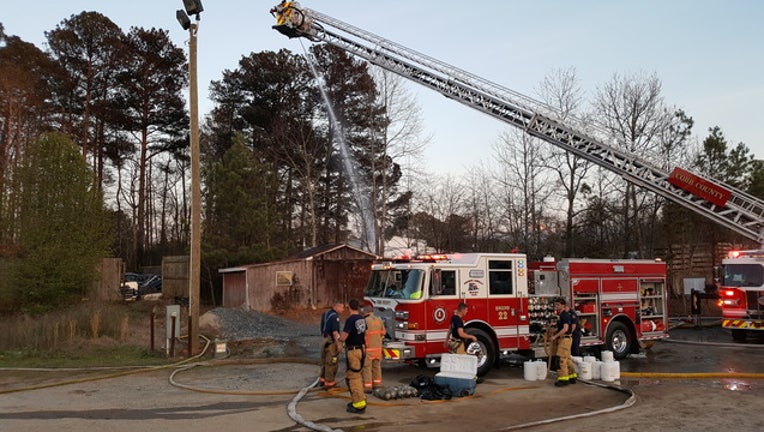 article
COBB COUNTY, Ga. - Approximately 35 cars are on fire in a salvage yard in Austell, according to the Cobb County Fire Department.
Someone working on cutting metal from a car accidentally hit a gas tank, according to officials.
The fire has been contained to the salvage yard.
There are no injuries reported at this time.
The junkyard is located at 2950 Angellette Drive. Authorities say the call reporting the fire came just before 6 p.m.