$2500 reward in bald eagle killing in Alabama near Georgia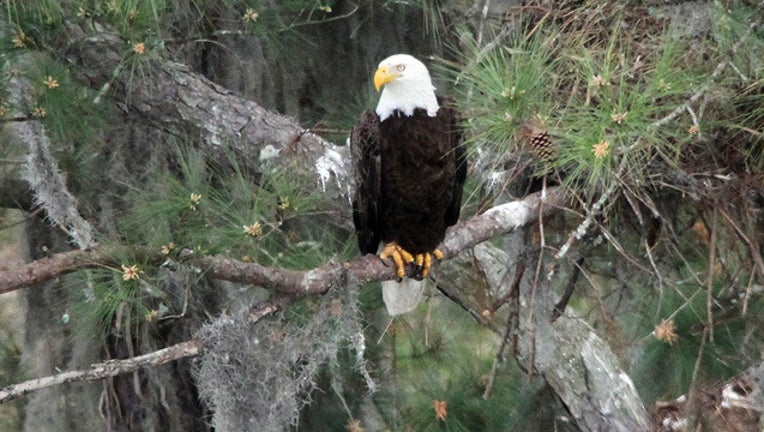 article
CENTRE, Ala. (AP) - The U.S. Fish and Wildlife Service is offering $2,500 for information leading to the conviction of whoever shot and killed a bald eagle in Alabama near the Georgia state line.
Agency spokesman Phil Kloer says the eagle's body was found Monday in a farm field in Cherokee County, about eight miles from Centre, near Weiss Lake. That's about 20 miles west of Rome, Georgia.
SEE ALSO: Bald eagle butchered, left in plastic bag in southern Minnesota
SEE ALSO: Reward being offered for information on bald eagle shootings
Kloer says he doesn't know when the eagle was killed.
The national bird was removed from the endangered species list in June 2007. However, it is still protected under the Migratory Bird Treaty and the Bald and Golden Eagle Protection acts.
The agency asks anyone with information to call its law enforcement office in Wetumpka, Alabama, at 334-478-7900.