Social Security benefits can be taken to pay student loans in default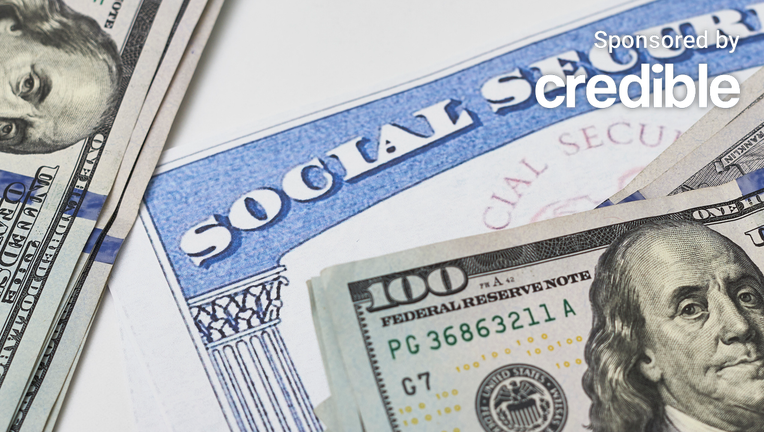 article
Student loan borrowers who are in default may see their Social Security benefits diminish. The Social Security Administration (SSA) can take up to 15% of benefits to pay off student loans in default, according to the Legal Aid Society of Cleveland.
However, the SSA can't take more than $750 a month or $9,000 a year to pay for defaulted student loans.  
Nonetheless, student loan debt remains a burden for many, including people in or nearing retirement. In fact, more than 2.6 million Americans who are 62 and older owed $107.3 billion in federal student loan debt as of the fourth quarter of 2022, according to the Department of Education.
And for one in four seniors, Social Security is 90% of their income, according to research by the AARP.
Social Security recipients whose student loans are in default receive notices alerting them when benefits will be reduced as well as the names and contact information of the agencies where they owe money, according to the Legal Aid Society of Cleveland. To challenge the offset in their Social Security benefits, recipients need to set up a repayment plan or claim hardship directly with the agency claiming the debt owed, the group said.
Some Americans may be looking forward to the possibility of widespread student loan forgiveness under President Joe Biden. However, this initiative remains in question as it faces several lawsuits. And if signed into law, the plan won't apply to private student loans. 
If you have private student loans, you could consider refinancing them to a lower interest rate to help lower your monthly payments. You can visit Credible to get your personalized rate without affecting your credit score.
Most Americans worried that Social Security benefits won't keep up with inflation: AARP survey
Getting student loans out of default 
Student loans may go into default when borrowers miss payments for more than 270 days, according to StudentAid.gov.
But borrowers can get out of default by setting up a rehabilitation program or consolidating their loans. 
Borrowers of Direct Loans and FFEL Program Loans who are eligible for rehabilitation must meet the following requirements, StudentAid.gov said.
"Agree in writing to make nine voluntary, reasonable, and affordable monthly payments (as determined by your loan holder) within 20 days of the due date."
"Make all nine payments during a period of 10 consecutive months."
Borrowers who are not yet in default but are struggling with making monthly payments can explore options like income-driven repayment (IDR) plans. 
With an IDR plan, monthly payments can be reduced to as little as $0, according to StudentAid.gov. 
Private loans aren't eligible for any kind of federal repayment plan or relief. If you hold private student loans, you could consider consolidating them into a lower interest rate. Visit Credible to compare options from multiple lenders and find one that's right for you
Secure 2.0 Act: Student loan payments will count toward 401(k) matching contributions
Will the government allow student loan forgiveness?
The Biden administration's plan to forgive billions of dollars in student loans will be analyzed by the Supreme Court beginning in February. 
Still, the Justice Department has maintained that the relief program is authorized under The Higher Education Relief Opportunities for Students (HEROES) Act of 2003. Biden has argued that the HEROES Act allows the Education Department to waive restrictions to student loan forgiveness under national emergencies such as the COVID-19 pandemic.
But plaintiffs have argued that the Biden administration's initiative does not meet the HEROES Act's requirement for "a real connection to a national emergency," according to court documents.
In February, the Supreme Court will hear oral arguments involving two cases challenging the student debt relief plan.
In one case, the states of Nebraska, Missouri, Arkansas, Iowa, Kansas and South Carolina have argued the plan is unlawful and would harm their tax revenues. In a separate case, two individuals have claimed Biden's plan is unlawful because it makes them partially or completely ineligible for the full scale of its proposed benefits. 
Should Biden's student loan relief plan be signed into law, however, it won't apply to private student loans. If you have private student loans, you can consider refinancing them into a lower interest rate. Visit credible to speak with a student loan refinancing expert to see if this option is right for you.
Biden administration unveils defense of student loan forgiveness plan at Supreme Court
Have a finance-related question, but don't know who to ask? Email The Credible Money Expert at moneyexpert@credible.com and your question might be answered by Credible in our Money Expert column.