Mortgage rates drop to the lowest level since September: Freddie Mac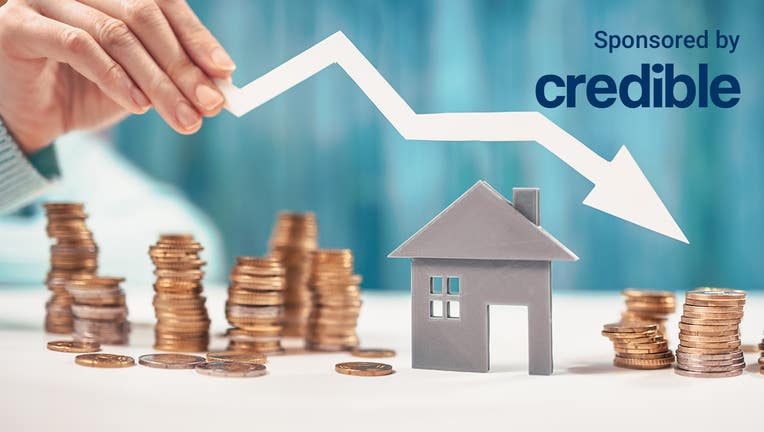 article
Mortgage rates dropped further last week to the lowest level since September, creating more opportunities for homebuyers, according to Freddie Mac.
The average rate for a 30-year fixed-rate mortgage fell to 6.15% for the week ending Jan. 19, according to Freddie Mac's Primary Mortgage Market Survey. This was a decrease from the previous week when it averaged 6.33% but remained significantly higher than last year when it was 3.56%.
The average rate for a 15-year mortgage was 5.28% last week, down from 5.52% the week before and up from 2.79% last year.  
The steady decline in mortgage rates is "boosting both homebuyer demand and homebuilder sentiment," Freddie Mac Chief Economist Sam Khater said in a statement. 
"As inflation continues to moderate, mortgage rates declined again this week," Khater said. "Declining rates are providing a much-needed boost to the housing market, but the supply of homes remains a persistent concern."
If you are looking to take advantage of lower mortgage rates by refinancing your loan or are ready to shop for the best rate on a mortgage loan, consider visiting an online mortgage broker like Credible to compare rates, choose your loan term and get preapproved with multiple lenders at once.
IRS ends COVID-19 tax credits: Here's what you need to know before filing in 2023
Housing supply recovers but not from inventory growth, report says
Housing supply has recovered and has primarily returned to pre-pandemic seasonal norms, according to Zillow. However, the improvement in housing supply can be attributed to unsold homes and not an increase in inventory.
Some sellers impacted by the higher mortgage rates have opted to sit out rather than let go of historically low mortgage rates they already have. This has created a so-called "lock-in" effect, according to Fannie Mae.  
Nevertheless, a continued drop in mortgage rates is likely to reverse this trend, Zillow said. 
"The recent thaw in mortgage rates has begun to attract some renewed interest from buyers, and home sales are climbing again compared to last year," Jeff Tucker, senior economist at Zillow, said in a statement. "If rates continue to march down this spring and sellers return in seasonal force, the housing market just might get to have a normal — maybe even boring — year."
If you are ready to shop for a mortgage loan or are considering refinancing your loan to take advantage of lower mortgage rates, you can use the Credible marketplace to help you compare interest rates from multiple mortgage lenders and get prequalified in minutes.
Decade-high credit card, personal loan delinquency rates coming in 2023: TransUnion
More people are searching for homes for sale: report
Another indicator that homebuying demand is on the rise is an increase in searches for homes for sale, according to Redfin. 
Redfin's Homebuyer Demand Index, which measures tour requests and other buying services from Redfin agents– increased 6% over the previous month, the real estate company reported last week.
"Although those house hunters haven't yet turned into buyers, they may soon given that monthly mortgage payments are notably down from their peak and the latest inflation and employment data lower the chances of a recession," Redfin's Deputy Chief Economist Taylor Marr said in a statement.
Mortgage applications have also rebounded as rates decreased. 
Mortgage application activity jumped 27.9% and the refinance index rose 34% on a seasonally adjusted basis from one week earlier, according to the Mortgage Bankers Association's (MBA) weekly mortgage applications survey for the week ending Jan. 13, 2023. 
If you are ready to shop for a mortgage loan, you can use the Credible marketplace to compare rates and lenders and get a mortgage preapproval letter in minutes.
New conforming loan limits create additional housing supply: Zillow
Have a finance-related question, but don't know who to ask? Email The Credible Money Expert at moneyexpert@credible.com and your question might be answered by Credible in our Money Expert column.