Recipe: Better for YOU Doughnuts
These doughnuts are better for you because they are not fried. They use whole wheat flour, an egg white instead of an additional egg, light buttermilk and less sugar. They taste super sweet because they have cinnamon in them – it gives us the sensation of sweet! 
 You can bake these doughnuts in a mini muffin pan, and make doughnut holes. 
These doughnuts can be made vegan by using egg substitute, almond milk and vegan butter. 
No need for the powdered sugar if you would prefer to leave it off – they are still deliciously sweet even without it. 
2 Cups Whole Wheat Pastry Flour OR 1 ½ Cups All Purpose Flour and ½ Cup Whole Wheat Flour
1 ½ Cups Raw Sugar
2 Tsp Baking Powder
1 Tsp Cinnamon
½ Tsp Nutmeg
½ Tsp Sea Salt
1 Large Egg + 1 Large Egg White, beaten together
1 ¼ Cups Light Buttermilk
2 TB Unsalted Butter, melted
2 Tsp Vanilla
2 Doughnut pans coated with *Bakers Joy, (or oiled and floured)
¼ Cup Powdered Sugar whisked together with 2 Tsp Cinnamon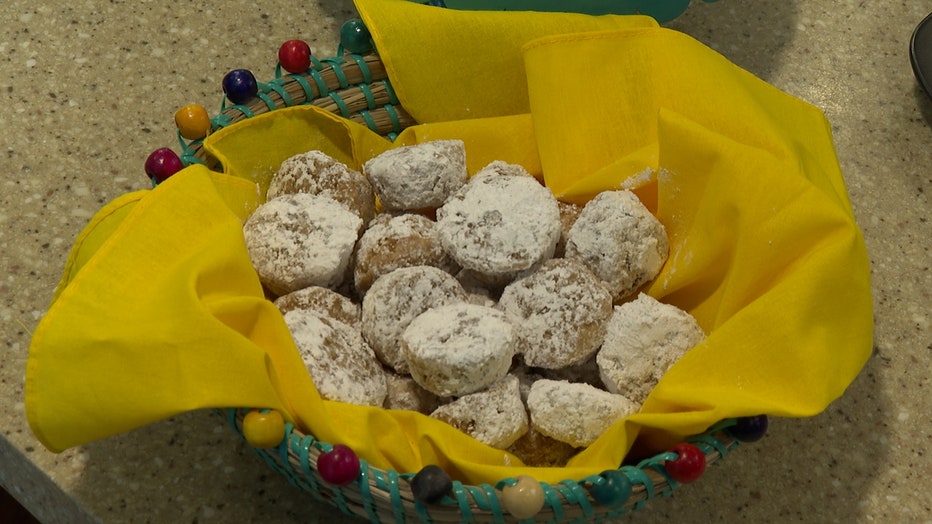 Directions
Preheat the oven to 350F. Whisk together the flour, sugar, baking powder, cinnamon, nutmeg and salt in a large bowl. In another bowl, whisk together the eggs, milk, butter and vanilla. Stir the wet mixture into the dry mixture until just combined.
Pour the batter into the doughnut pans, filling about ¾ full. Bake for 15 – 17 minutes or until a toothpick inserted into a doughnut comes out almost clean. Let cool for about 5 minutes, then remove. Sprinkle or toss with the powdered sugar and cinnamon mixture.