Harlem Globetrotters bring the '4-pointer' to Atlanta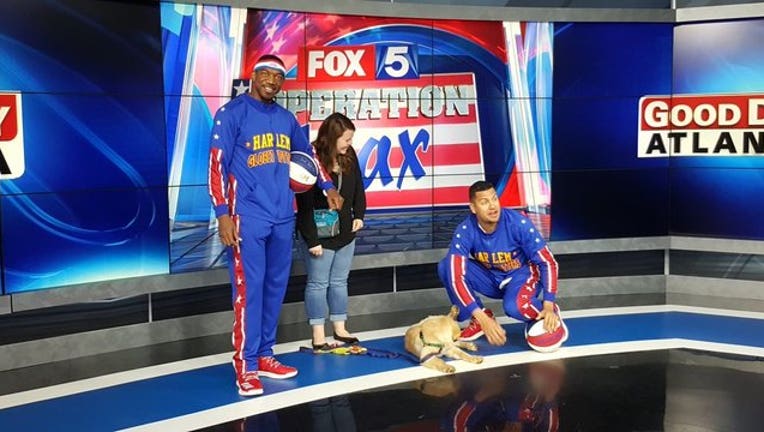 ATLANTA - The world's best-loved (and most entertaining) basketball team is trotting around the globe for its 2017 World Tour – and fans in North Georgia have two chances to catch the talented players in action.
The Harlem Globetrotters will stop at Atlanta's Philips Arena for a game on Saturday, March 11th, and then move up to Duluth for a game at the Infinite Energy Center on Saturday, March 18th.  This year's World Tour features the first-ever 4-point line, which is located 30 feet from the basket (that's more than six feet beyond the current NBA 3-point line!).  Stops on this year's World Tour include France, Hungary, Romania, and Spain.  
Good Day Atlanta's Paul Milliken spent the morning hanging out with two Globetrotter favorites, Buckets Blakes and El Gato Melendez, talking about the upcoming games in North Georgia and trying out a few of their tricks!
NEXT ARTICLE: Dance legend's legacy lives on at Marietta studio