Braves' Gausman appealing 5-game suspension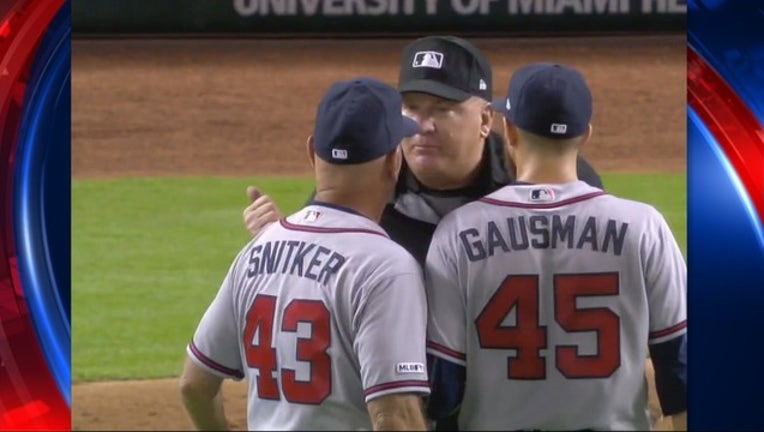 ATLANTA (FOX 5 Atlanta) - Atlanta Braves pitcher Kevin Gausman will appeal a 5-game suspension handed down by Major League Baseball after he threw a pitch behind Miami Marlins pitcher Jose Urena.
MLB Chief Baseball Officer Joe Torre announced the suspension Monday.
It comes as Gausman is scheduled to pitch in the Braves series opener Monday night against the Dodgers in Los Angeles.
Because he is appealing, Gausman will still pitch in the game.
The plate umpire ejected Gausman Friday night after he threw behind Urena in the second inning.
This was the first time the Braves had faced Urena after he hit Braves leadoff hitter Ronald Acuna, Jr. last August. The August incident happened after Acuna had hit 3-straight homers to lead off games.