Strong storms kill 1, damage homes across the South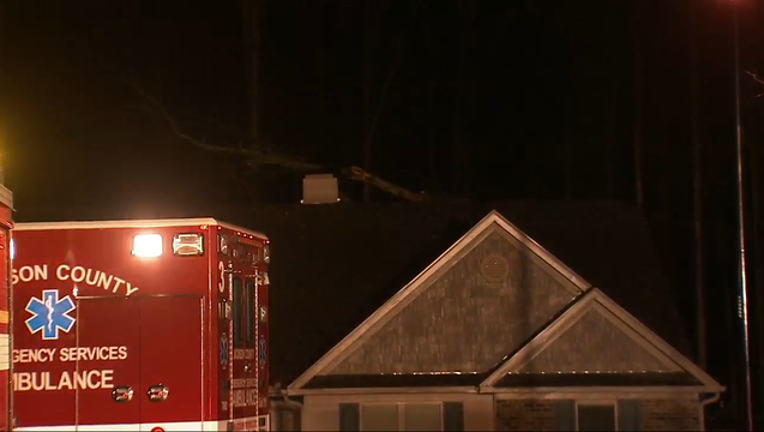 article
ATLANTA (AP) - Severe storms caused at least one death, damaged homes, downed trees and knocked out power as areas around the South were pounded with wind, rain and hail.
In Georgia, northeast of Atlanta, Jackson County Sheriff Janis Mangum says a man, his wife and two children were in a bedroom when a tree crashed into the home, killing the man Tuesday evening. Mangum said his wife and children survived "by the grace of God."
In northwest Georgia, Whitfield County Emergency Management Director Claude Craig told The Daily Citizen newspaper that damage in the Dalton area included a metal roof that blew off a building and into power lines.
In South Carolina, some roads were closed by fallen trees and power lines. Hail also fell there, some as large as a baseball. Lightning was blamed for a house fire in South Carolina and another in Tennessee.