Rising number of Americans choose bankruptcy to deal with unmanageable debt: report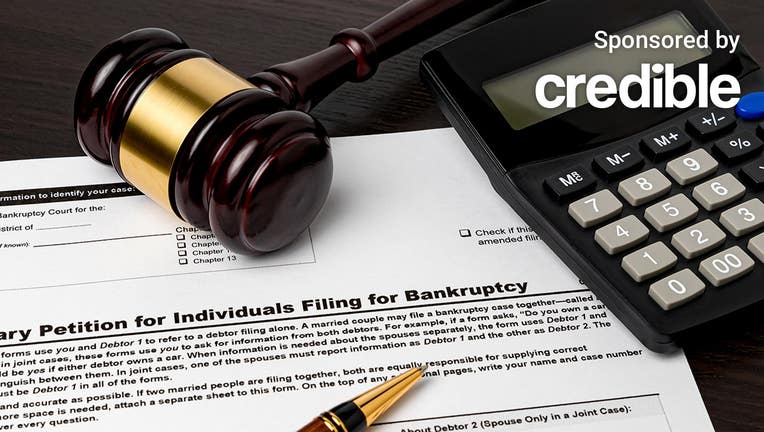 article
A growing number of Americans, still reeling from the financial strain of the COVID-19 pandemic, are no longer benefiting from government relief efforts and are increasingly choosing bankruptcy to deal with unmanageable debt, according to a recent American Bankruptcy Institute (ABI) report.
An end to federal pandemic aid coupled with continued economic challenges has increased bankruptcy filings, ABI reported. Total individual bankruptcy filings in February rose to 30,193, up 18% from a year ago and up 2% from January, the report said.  
Pandemic-era stimulus checks, unemployment benefits and reduced spending because of nationwide lockdown measures helped Americans collectively save roughly $2.3 trillion since the onset of the COVID-19 pandemic, Oxford Economics research from 2021 showed.  
But rising costs and higher interest rates threaten to undo these savings. A separate study by Goldman Sachs said Americans are on track to spend roughly 65% of their pandemic-era savings by the end of 2023.
"The growing number of households and businesses filing for bankruptcy reflects the mounting economic challenges they now face," ABI Executive Director Amy Quackenboss said in a statement. "Debt loads are expanding as the prices of goods and services have gone up with inflation and the cost of borrowing continues to rise. 
"While pandemic relief efforts have largely expired, the safe haven of bankruptcy is continually available for financially distressed businesses and consumers," Quackenboss continued.
If you're struggling in today's economy, alternative debt repayment options like debt consolidation loans could help you pay down high-interest debt at a lower interest rate. If you decide to borrow a personal loan to pay off debt, you can visit Credible to compare interest rates across multiple lenders.
Recession fears rise: More than half of Americans say they'd lose everything
Chapter 7 bankruptcy most common filing for Americans
Most Americans who filed for bankruptcy in February filed Chapter 7 petitions, according to ABI. These filings increased 12% to 16,991 from last year. 
Chapter 7 cases allow debtors to discharge most unsecured debt – not including student loans – in a process that takes roughly three months, according to Tristan Brown, a bankruptcy attorney at T.L. Brown Law Firm.
"Americans are desperate," Brown said in a statement. "We've seen a dramatic increase in Chapter 7 and Chapter 13 filings since the beginning of the year. We anticipate bankruptcy filings to continue to increase for months to come."
"When businesses shut down in 2020, many had to borrow in order to survive," Brown continued. "Three years later, people are still drowning in pandemic debt and the rising living costs only make it more difficult to get out the hole."
Taking out a debt consolidation loan can be one way to get a handle on your debt payments. Visit Credible to compare different lenders at once without affecting your credit score.
How SVB's collapse could affect interest rates
CFPB issues warning to servicers collecting on discharged student loan debts 
Some private student loans can be discharged in a standard bankruptcy proceeding. The Consumer Financial Protection Bureau (CFPB) recently issued a warning to servicers trying to collect on these discharged loans.
Servicers that have illegally returned discharged loans to collections have been directed to return illegally collected payments and to "immediately cease these unlawful collection tactics," the CFPB said. 
"When a court orders the discharge of a loan, lenders and servicers should not treat this as a suggestion," CFPB Director Rohit Chopra said. "The CFPB has found that some servicers are ignoring bankruptcy court orders. The student loan servicing industry should ensure that their collection practices are compliant with the law."
Student loans that can be discharged in a standard bankruptcy proceeding include the following, according to the CFPB:
Loans made to attend unaccredited schools and foreign schools, which aren't eligible to receive U.S. Federal student aid
Loans to students attending school less than half-time
Loans made in amounts that exceed the cost of attendance, which are often disbursed directly to the borrower instead of the school
Loans made to cover fees and living expenses while studying for the bar exam or other professional exams
Loans made to cover fees, living expenses and moving costs associated with medical or dental residency
Other loans made for non-qualified higher education expenses
One way to reduce your monthly debt on your private student loans is by refinancing to a lower interest rate. To see if this is the right option for you, you can contact Credible to speak to a student loan expert and get all your questions answered.
Investor home purchases drop by almost half – Here's why that could be good for homebuyers
Have a finance-related question, but don't know who to ask? Email The Credible Money Expert at moneyexpert@credible.com and your question might be answered by Credible in our Money Expert column.