Hearing set for former DOJ official, Trump ally, Jeffrey Clark to move Georgia case to federal court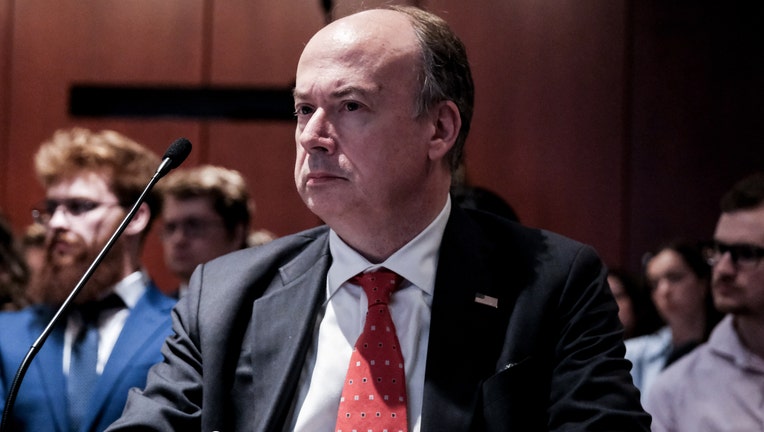 article
ATLANTA -  A federal judge has set a Sept. 18 hearing for former Department of Justice official Jeffrey Clark's motion to move his Fulton County case to federal court.
Clark is one of 19 people, including former President Donald Trump, indicted in Georgia on RICO charges as part of a sweeping case alleging they all schemed to illegally overturn his 2020 election loss and stop the peaceful transition of power to President Joe Biden.
MUG SHOTS: CO-DEFENDANTS SURRENDER IN GEORGIA ELECTION INTERFERENCE CASE
The indictment, brought by Fulton County District Attorney Fani Willis, follows an investigation that lasted more than two years.
While serving as assistant attorney general, Clark drafted a letter to the Georgia Legislature to convene a special session to review the election results, the Georgia indictment outlines. Clark alleges his actions cited in the Fulton County indictment were part of his duties as a DOJ official. He argues that protects him from state charges.
Fulton County District Attorney's Office has until Sept. 5 to respond to Clark's motion. 
Thursday's ruling allows the Fulton County proceedings to continue in the meantime.
Clark filed a motion days earlier to stay prosecution connected to the indictment. His lawyer argued because he was a federal officer, a state did not have jurisdiction over prosecution. They asked the judge to halt any arrests until the federal court could make a ruling. On Wednesday, a judge denied his stay.
WHAT'S NEXT FOR FORMER PRESIDENT DONALD TRUMP, CO-DEFENDANTS IN FULTON COUNTY 
Mark Meadows, Trump's former chief of staff, also filed a motion to have his trial moved to federal court, as well as a request for an emergency stay. A U.S. district judge ordered a hearing on the matter for Aug. 28. His emergency motion was denied Wednesday evening.
Clark, Trump, and the other 16 defendants were given until noon Friday to surrender at the Fulton County Jail.
The Associated Press contributed to this report.