Hall County 10-year-old fights off would-be abductor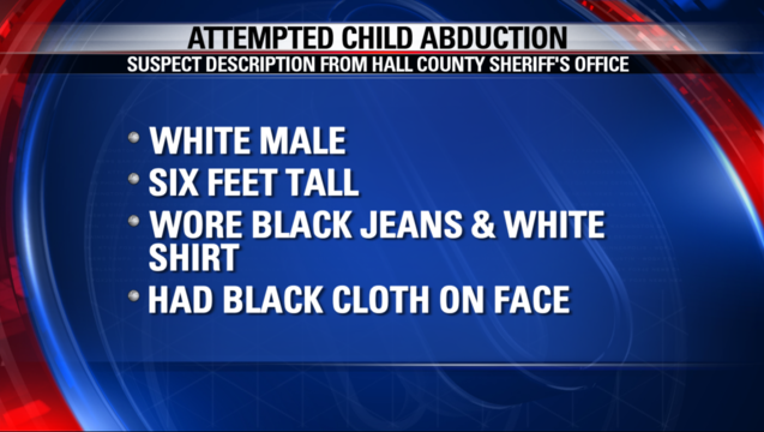 article
HALL COUNTY, Ga. - The Hall County Sheriff's Office is investigating an attempted child abduction Tuesday afternoon. 
It happened around 4 p.m. off Old Cornelia Highway. According to investigators, a 10-year-old boy was in his driveway when a man approached him from behind, grabbed him and tried to drag him to the back of a nearby home. 
The boy was able to fight back and got away. He then ran inside and his mother called 911. 
The sheriff's office is now searching for the suspect. Authorities describe him as a white male, roughly 6-feet tall with a medium build. At the time of the attempted abduction, the suspect was wearing black jeans, a white shirt and his face was covered with a black cloth. 
Anyone with information is asked to call the Hall County Sheriff's Office at 770-531-6879.