Ga. senator asks feds to probe Union City officer-involved shooting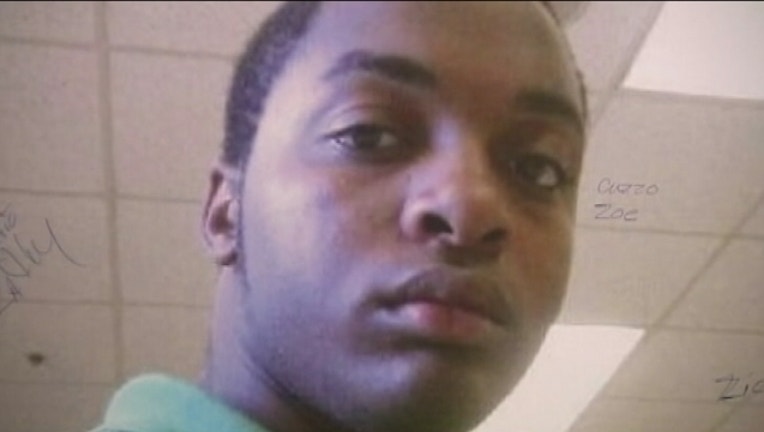 article
State Senator Vincent Fort says he is asking for a federal investigation into the shooting of 19-year-old Ariston Waiters. Fort delivered a letter requesting the federal investigation at the United States Attorney's Office in downtown Atlanta on Wednesday.

Waiters was shot and killed by a Union City police officer in December 2011. Last week, a Fulton County grand jury failed to indict Union City Police Officer Luther Lewis for the shooting.

Supporters for Waiters say the grand jury made a mistake by not indicting Lewis. Marcus Coleman of the National Action Network says the grand jury "got it wrong."

It's why supporters for Waiters are asking the federal government to step in.

"I have not gotten justice for my son and I intend to see this through…that justice is served for my son," said Ariston's mother, Frieda Waiters.

Police had been called to Hickory Lane to break up a fight. Lewis and Waiters got into an altercation. Police maintain that Waiters reached for the officer's gun. A struggle ensued and the officer's gun went off, killing Waiters.

The family of Waiters says the teen was unarmed when he was shot by Lewis. An autopsy showed Waiters was shot twice in the back.

"I hate the pain that she has to go through. I hate the pain this incident has caused her family. And I don't like the pain that it caused me.  I am so, so sorry for that mother. I am so, so sorry for that family," Lewis told FOX 5 last week after the grand jury's decision.

Supporters of Waiters' family say the officer clearly had the upper hand and his story of a struggle is not consistent with the evidence.

"He was face down. He was cuffed on his left wrist and the left wrist placed behind his back. Lewis was on top with a knee in the back. The coroner's report will support that the service weapon was pressed in Ariston's back with so much pressure that the imprint of the muzzle was still there," said Coleman.

State Senator Vincent Fort (D- 39th District) led the delegation of supporters who delivered a letter to the U.S. Attorney requesting a civil rights investigation.

"We have to ask ourselves, does the constitution apply to everybody, every place in the state of Georgia? Does it apply in Union City? Does the U.S. Constitution apply to Ariston Waiters and his family?" asked Fort.

Waiters' attorney and the family met with U.S. Attorney Sally Yates. She said that she has agreed to look into the case with the FBI.

Lewis' attorney said that he not surprised by Yates' decision. He said that he believes they will come up with the same conclusion as the grand jury.