Deputies: 2 arrested for trying to dump tires in Rockdale County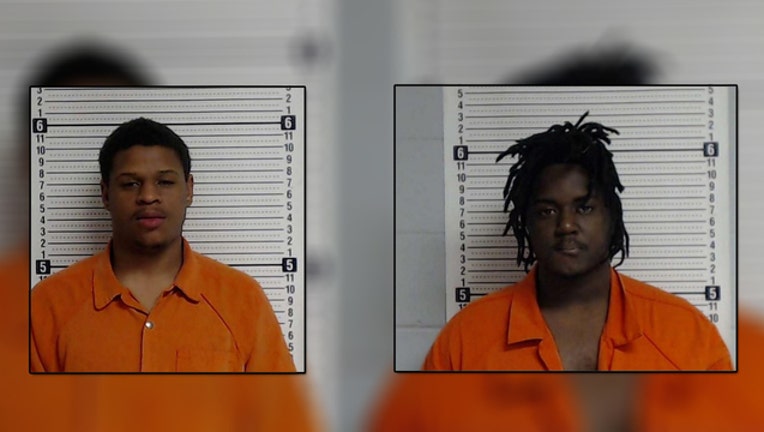 ROCKDALE COUNTY, Ga. (FOX 5 Atlanta) - Two people were arrested in Rockdale County after deputies said they dumped a truckload of tires along the side of the road.
The Rockdale County Sheriff's Office said one of their corporals spotted two men along Georgia Highway 20 near the Walton County line just before 5 a.m. this past Sunday.
Both were wearing dark clothing and when the corporal turned his cruiser around to check on him, investigators said they disappeared into the woods.
Deputies set up a perimeter after finding a U-Haul truck filled with tired in the 5100 block of Highway 20 North and along with deputies from Walton County and Conyers police.
Rhondell Metoyer, 23 of New Orleans, Louisiana, and Trailveontay Pickens, 23 of Riverdale were taken into custody and both charged with criminal trespass, felony dumping, and loitering.
Deputies also said Metoyer had outstanding warrants out of Union City and Pickens was wanted by Clayton County authorities.