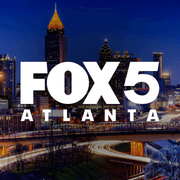 Cathy Woolard is an experienced public affairs executive with her own firm. Her work spans government relations; campaigns and elections, organizational diversity and inclusion and citizen engagement at the international, national, state and local levels.
Cathy has served as an elected City Council Member and as President of the Atlanta City Council, the first woman to hold that position. Cathy was an early champion of the Atlanta BeltLine, a project transforming abandoned rail-corridors circling the city into mixed-use recreational trails, housing and commercial development and a transit corridor that is transforming Atlanta and has generated over 5 billion dollars in private investment in the city.
Cathy also personally led the Atlanta City Council to pass what was the first comprehensive civil rights bill in the state of Georgia, protecting hundreds of thousands of Atlantans from discrimination in housing, employment and public accommodations and ensuring Atlanta is an inclusive, diverse and attractive city for businesses looking to locate here.
Cathy was EVP, Global Advocacy and External Relations at the International Aid organization CARE.  While in that position, she expanded the corporate engagement program and worked with companies like United Parcel Service, The Coca-Cola Company, and Cargill to align their corporate philanthropy program with their global business objectives. 
Now Cathy is working to help businesses align, hone and scale their community engagement, philanthropy, public affairs and diversity and inclusion practices with their values and goals. Whether a company is global or just getting started, Cathy helps organizations focus and hone their values to build an internal infrastructure that can respond quickly while preparing for a bigger future.