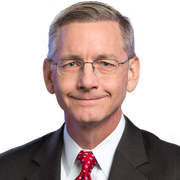 Randy Travis
Investigative Reporter
Randy Travis is a Peabody Award-winning investigative reporter for FOX 5 Atlanta. Randy joined WAGA in 1990. In 1994 he moved to the station's distinguished investigative unit, the FOX 5 I-Team. Since then, his stories have led to businesses closing that misled the public, exposed government waste and corruption and even sparked criminal investigations that ultimately sent people to prison.
His biggest accomplishment, however, was to keep the innocent from being jailed in the first place. A series of stories in 2018 about police roadside drug test kits revealed how people wound up wrongly jailed because the tests falsely determined they had drugs in their car. His investigation discovered 145 false positives in Georgia in just one year. That project, "$2 Tests: Bad Arrests," prompted law enforcement agencies worldwide to review their drug test kit policies, with some dropping the use of them completely. That investigation also won the prestigious 2018 Peabody Award, one of only 30 honorees from around the world.
Over the years, Randy's investigative work has also garnered two national Edward R. Murrow awards, plus more than 20 regional Emmy awards. He's also the recipient of the Henry W. Grady Mid-Career Alumni Award from the University of Georgia. In 2015, Randy was named to the Silver Circle, a lifetime achievement honor given by the Southeast Chapter of the National Academy of Television Arts & Sciences.
Before joining FOX 5, Randy reported for WMC-TV in Memphis, TN; WYFF-TV in Greenville, SC and WMAZ-TV in Macon. His first professional job in journalism came in 1979 as a sports writer for his hometown newspaper, the Athens Banner-Herald. Randy also worked full-time as sports editor for the Athens Observer in 1982 while completing his journalism degree at the University of Georgia.
At 29, Randy was diagnosed with Type 1 Diabetes. To control his disease, he turned to running. Since then, he has become an avid marathoner and has competed in every Peachtree Road Race since 1993. Randy is also a lifelong Braves fan, a choice that somehow has had no negative effect on his happy marriage.
The latest from Randy Travis